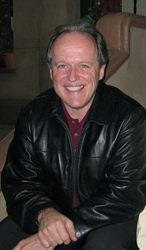 My thoughts about the legal framework for the creation of remixes, the 'first sale' doctrine in the digital environment, and statutory damages were transcribed for inclusion in efforts to revise the U.S. Copyright Law.
Nashville, TN (PRWEB) September 18, 2014
SAE Nashville Music Business Program Chairperson Dr. E. Michael Harrington was a featured speaker at roundtable discussions about U.S. copyright law, which were held at Vanderbilt University Law School in Nashville, TN. The event was organized and sponsored by the U. S. Patent & Trademark Office, The U. S. Department of Commerce and the NTIA (National Telecommunications and Information Administration).
"It was a great honor to be invited to this event, which covered subjects that I study and work with every day," says Harrington. "My thoughts about the legal framework for the creation of remixes, the 'first sale' doctrine in the digital environment, and statutory damages were transcribed for inclusion in efforts to revise the U.S. Copyright Law."
Harrington is a nationally recognized expert in the area of copyright in music, sampling, popular music, rap/hip hop, and world music, as well as technology-related subjects ranging from social media and mobile to digital issues. Over the past year, his thoughts, perspectives, and analyses on these topics have been featured in the New York Times, Wall Street Journal, NPR, CBC, Salon, the Washington Post, Time Magazine, and many other lead media outlets.
Along with his media pursuits and designing/supervising the curriculum for SAE Nashville's Music Business diploma and degree programs, Harrington's diverse resume also includes:

Teaching music business and entertainment law courses/sessions at Berklee College of Music, Belmont University, University of Alabama Birmingham, University of Miami, University of Pittsburgh, Ohio State University, and William Paterson University.
Lecturing at Harvard University Law School, George Washington University Law School, Loyola University Law School, Cardozo Law School, and Boston College Law School.
Presentations at the Future of Music Coalition Policy Summit, the Copyright Society of the United States, the Americana Music Association, the American Society for Business & Behavioral Sciences, the National Association of Recording Industry Professionals, and the Association of Independent Music Publishers.
Providing his services as an expert in intellectual property and copyright issues involving Lady Gaga, DJ Danger Mouse, Steven Spielberg, HBO, the Food Network, the White Stripes, the Black Keys, T-Pain, Steve Perry, Collin Raye, Tupac Shakur, Samsung, AT&T, Keith Urban, Ne-Yo, Avril Lavigne, Britney Spears, Rascal Flatts, Ford, and many others.
"It was significant that representatives from diverse federal government agencies invited prominent scholars, law professors, attorneys, lobbyists, musicians, and entertainment industry executives to discuss how the Copyright Law of the U. S. should be revised," says Harrington. "The topics that we spoke about and debated were timely, important, and will affect how our law adapts to and reflects the needs of the public and artistic creators in the 21st century."
#
About SAE:
SAE Institute provides aspiring creative media professionals with a foundation of practical theory and valuable hands-on training in their chosen areas of concentration. Under the guidance of our faculty, which is comprised of working industry professionals, students gain the essential experience they need for entry-level jobs in the entertainment business. Our students are supported in their job searches by SAE's international network of alumni, many of whom are leaders in the music, film, game arts, and live performance arenas. We offer programs in audio technology across our seven US campuses, along with a music business program at select locations, all fully accredited and focused on preparing students for employment when they graduate. Bachelor's Degree programs in Animation, Audio, Film, Game Art & Graphic Design are available at the two locations of Ex'pression College, which is owned and operated by SAE Institute Group, Inc. SAE Institute Group, Inc. is a part of Navitas LTD. Learn more at USA.sae.edu.
About Navitas:
Navitas is an Australian global education leader, providing pre-university and university programs, English language courses, migrant education and settlement services, creative media education, student recruitment, professional development, and corporate training services to more than 80,000 students across a network of over 100 colleges and campuses in 27 countries. Learn more at Navitas.com.