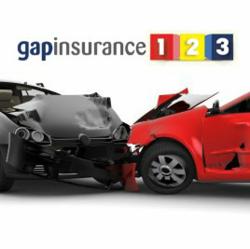 Drivers should take greater care in difficult driving conditions
Wirral, UK (PRWEB UK) 10 November 2012
The recent devastation caused by Hurricane Sandy to the United States* have highlighted how vehicle drivers should be wary of changeable weather conditions in the UK also, so say leading insurance brand GapInsurance123.
However, whilst the UK rarely suffers from such extreme weather phenomenon, the residents of the UK are not immune to dangerous weather conditions at this time of year. GapInsurance123 say that claims on their products rise when there are sudden changes in the behavior of the British weather, as a spokesperson for the company explained.
"The pictures we have seen from Hurricane Sandy have naturally been quite shocking. Whilst we in the UK would not expect such extreme conditions, we have seen over the last few years that severe weather conditions can strike at any time. Surprise weather such as this has, in the past, brought Britain to a standstill, with high winds, floods and snow all effecting the road network.
Indeed from new research into claims on Gap123 products, we can clearly see that there are 'peaks' of claims when we suffer from sudden snow fall, floods or hail storms.
The new figures from GapInsurance123 show that inevitably there is a rise in accidents, and in turn there are a number of vehicles that will be 'written off' by motor insurers as a result. GapInsurance123 continues to encourage and support safe driving on the roads of the U.K.
Vehicle safety is always in focus, and protections and safety procedures have improved immeasurably, with the majority of cars on the road having crumple zones and air bags, allowing passengers even in the most serious of crash to walk away."
GapInsurance123 provide a range of Guaranteed Asset Protection products to cover the financial 'gap' left after an owner has a vehicle written off by a motor insurer in the UK.
*Reported by BBC News