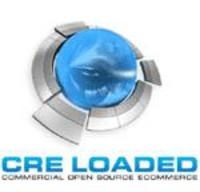 This product launch gives tens of thousands of CRE Loaded merchant customers a powerful tool to increase website conversion and generate more sales and more profits from their online businesses
Hudson, FL and Arlington, VA (PRWEB) January 30, 2008
Chain Reaction Ecommerce (CRE Loaded -- http://www.creloaded.com ), makers of the popular ecommerce shopping cart application CRE Loaded and buySAFE, Inc.(http://www.buysafe.com ), the leading trust and safety company for e-commerce transactions announced today that the buySAFE trust solution is now available as an embedded feature in all CRE Loaded 6.2 SP1 applications. The trust solution will be available to merchants from within the CRE Loaded administration panel.
"We're extremely pleased to be able to make buySAFE available to CRE Loaded users. The success of our storeowners is paramount and knowing that buySAFE has been proven to increase shoppers' confidence, which always leads to higher conversion rates and more repeat customers, made them the ideal partner," explains Michael Valverde, Chain Reaction Ecommerce CEO.
"This product launch gives tens of thousands of CRE Loaded merchant customers a powerful tool to increase website conversion and generate more sales and more profits from their online businesses," said Jeff Grass, buySAFE CEO. "We're thrilled to be working with a premier e-commerce platform provider like CRE Loaded. Their knowledge of what works for online shoppers – and merchants – is second to none and we're excited to be a part of the CRE Loaded merchant offering."
CRE Loaded merchants that enable the buySAFE feature will be able to apply for buySAFE and add the feature to their retail websites in minutes – free of charge. Approved merchants will display the buySAFE Seal, which provides the only explicit, third-party endorsement of a merchant's trustworthiness and reliability. The buySAFE Seal also indicates that the merchant is continually monitored, and that its customers' purchases can be fully guaranteed with a bond from buySAFE and its surety partners Liberty Mutual, Travelers and ACE USA.
To qualify for buySAFE, online merchants must pass the buySAFE certification process, which ensures that they are financially sound, reliable, and committed to delivering on their terms of sale. Merchants that use buySAFE experience higher conversion rates, higher sales, and more frequent repeat shoppers. buySAFE is completely free for merchants to use on their websites. CRE Loaded merchants who wish to enable the buySAFE feature, can do that from the CRE Loaded administration panel, or visit http://www.buysafe.com/offerCRE2 to get started.
About Chain Reaction Ecommerce
Founded in 2001, Chain Reaction Ecommerce is the maker of the CRE Loaded ecommerce shopping cart and online store. With more than 100,000 CRE Loaded applications in use, Chain Reaction Ecommerce offers its customers complete technical support as well as a host of ecommerce services; including CRE Merchant for credit card processing, CRE Messenger for in-store sales and customer service chat and CRE Secure for PCI compliance scanning, EVSSL, business background reviews and their related site seals. CRE also partners with other best-in-class ecommerce product and services companies to deliver a complete Ecommerce EcosystemSM.
About buySAFE
buySAFE, Inc. is an expert at ensuring safe, reliable and virtually risk-free online shopping. buySAFE and its surety partners – Liberty Mutual®, Travelers®, and ACE® USA – certify online merchants to ensure they are trustworthy and reliable, monitor them continuously, and stand behind the certification by guaranteeing a shopper's purchase with a bond, up to $25,000. buySAFE is the only company in the world that provides online merchants with an explicit third-party endorsement of their reliability and trustworthiness, backed by a bond guarantee.
buySAFE is been proven to increase buyer confidence by providing certified merchants with the buySAFE Seal for display on their Website and by enabling shoppers to guarantee their purchase with a bond. buySAFE also benefits merchants because shoppers are more likely to buy when they have trust and confidence that the merchant will perform as promised. With increased buyer confidence, buySAFE Merchants typically enjoy higher Website conversion, more repeat buyers and a better ROI on all their marketing dollars. And the response from customers is clear: buySAFE has guaranteed more than 15 million online purchases with a surety bond.
buySAFE's robust technology platform allows various e-commerce service providers – including storefront/checkout providers, information and site security providers, payment processors, and back office management companies – to offer buySAFE to its merchant customers. buySAFE is headquartered in Arlington, Virginia. More information is available at http://www.buysafe.com.
Media Contact:
Michael Valverde
mvalverde@creloaded.com
Direct: 678-362-0998
###