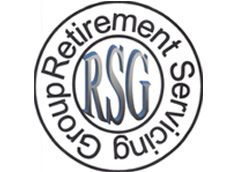 New Retirement Educational Website Called "Safe Money Dallas"
Dallas, TX (PRWEB) March 15, 2012
A Texas Retirement Income and risk free asset planning group, Retirement Servicing Group, teamed up this week with Annuity Think Tank to create a new educational retirement income website called "Safe Money Dallas". The new informative retirement website will feature daily retirement and income planning content including blogs, articles, and retirement focused white papers. "Safe Money Dallas" will also highlight relevant retirement videos focused on the importance of contractually guaranteed lifetime income.
A recent retirement study by Allianz titled, "Reclaiming The Future", revealed that baby boomers are completely rethinking retirement. Instead of looking for growth and high returns, the fear of outliving their nest egg has turned the focus to preservation of principal, safety, and income. As baby boomers and retirees in Dallas and other parts of Texas search the web for the best retirement information, the need for up to date and unbiased research is crucial. The site, http://www.safemoneydallas.com was designed to make retirement education easy for baby boomers online. The site updates new retirement relevant information and articles on a daily basis and can serve as the one stop shop for retirement edification for Texas baby boomers.
About Cal Burgess and Retirement Servicing Group
Mr. Burgess is a Texas native who specializes in risk free asset planning throughout the state of Texas. Mr. Burgess is a graduate of the business School of Stephen F. Austin St. University in Nacogdoches, TX. He has provided financial services ranging from mortgage finance, asset preservation, and financial guarantees. With over a decade of financial experience, Mr. Burgess maintains the belief of safety, preservation, and longevity.
In 2009 he opened a financial services agency, Retirement Servicing Group PLLC, where he specializes in tax deferred and tax advantaged income planning. Through 2010 and 2011 Mr. Burgess hosted the radio show "Safe Money Austin" dedicated to financial security and preservation. His philosophy has and always will be safety, preservation, and longevity. Specialties:

Developing income planning solutions
Facilitating wealth transfer
Developing retirement solutions
Designing retirement income distribution
Advising on money management
Outlining planned giving
Developing long term strategic alliances
About Annuity Think Tank
Annuity Think Tank's vision is to be the first place advisors and consumers come to for innovative annuity solutions, unbiased annuity education, annuity research, and the most comprehensive annuity information on the web. Advisors and financial professionals, please visit our site designed for you at Annuitythinktank.com. For further questions contact us toll free at (855)888-6494 or email us at info(at)annuitythinktank(dot)com. We appreciate any and all feedback including new video ideas, blogs, and annuity concepts.