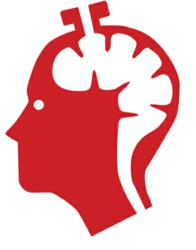 Most engaging retirement education site for baby boomers in Newport Beach, "Safe Money Orange County," launches today.
Newport Beach, CA (PRWEB) April 25, 2012
A Newport Beach Retirement Income and Safe Money planning specialist, James Alden, teamed up this week with Annuity Think Tank to create a new educational retirement income website called "Safe Money Orange County". The new informative retirement website will feature daily retirement and income planning content including blogs, articles, and retirement focused white papers. "Safe Money Orange County" will also highlight relevant retirement videos focused on the importance of contractually guaranteed lifetime income and a new "Truth About" series that will highlight 401k Plans, Annuities, Pensions, Retirement Income and Social Security.
A recent retirement study by Allianz titled, "Reclaiming The Future", revealed that baby boomers are completely rethinking retirement. Instead of looking for growth and high returns, the fear of outliving their nest egg has turned the focus to preservation of principal, safety, and income. The site, http://www.safemoneyorangecounty.com was designed to make retirement education easy for baby boomers online. The site updates new retirement relevant information and articles on a daily basis and can serve as the one stop shop for retirement education for baby boomers.
About James Alden
James Alden began his financial planning career in 1998 by providing investors with guaranteed rates of return through his retail storefront, First Dominion Trust, in Long Beach, California. It was here that Mr. Alden discovered most Americans really crave the comfort of knowing what to expect in their investments. In conjunction then, they also tend to loathe the concept of uncertainty. As a transparent financial counselor, James is open about each products pros and cons and prides himself on making his prospects feel confident about the decisions they are about to make with their hard earned capital. His long term relationships are a testament to this transparency. He currently has over 200 long term clients whose monies he still advises on. Mr. Alden hails from Vancouver, Canada, originally, where he attended the University of British Columbia. He comes from a large extended family and is currently betrothed to his girlfriend Gisela and her 2 children with plans to marry in late 2012. In his spare time James enjoys camping throughout the western US in his Volkswagen Eurovan. He is also an avid musician and performs throughout the Newport Beach area when he has free time.
About Annuity Think Tank
Annuity Think Tank is an independent educational, research, and retirement marketing group specializing in annuities and retirement income. Annuity Think Tank's vision is to be the first place financial professionals and consumers come to for innovative annuity solutions, unbiased annuity education, annuity research, and the most comprehensive annuity information on the web. Please visit the main site, AnnuityThinkTank.com to view the Think Tank Network of website and to learn more about annuities, basic to advanced annuity concepts, and annuity calculators and white papers