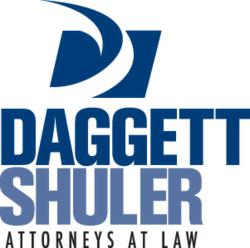 Coach Anastas' message perfectly intersects with the purpose of the Safe Sober Prom Night program
Winston-Salem, North Carolina (PRWEB) April 10, 2013
Daggett Shuler, Attorneys at Law, a founding sponsor of Safe Sober Prom Night is pleased to announce that the featured speaker this year for the non-profit is Coach Bob Anastas, the founder of Students Against Drunk Driving (SADD).
Coach Anastas, a former college All-American football and hockey player and high school teacher, wanted to reach his students after the tragedy of losing two students within four days of each other in drunk driving accidents. In collaboration with his students he founded Students Against Drunk Driving to tackle the problem in 1981. Since then Coach Anastas has traveled the country spreading his message to teens of the dangers of drinking and driving.
"We are thrilled to have Coach Anastas back to bring his positive message to the high schoolers of the Triad in North Carolina," David Daggett said. "Coach Anastas' message perfectly intersects with the purpose of the Safe Sober Prom Night program, which is to point teenagers in the right direction as they become more independent. Coach Anastas' presentation, 'Check Into a Winning Life', is a perfect complement to the Safe Sober Prom Night program."
Safe Sober Prom Night is a non-profit organization co-founded in 1991 by attorney David Daggett of Daggett Shuler, Attorneys at Law after he witnessed the devastation drunk driving accidents caused in the lives of his clients. The goal of Safe Sober Prom Night is to provide ongoing awareness of the dangers of drugs and alcohol and to encourage positive peer pressure to reduce underage drinking and drug use among young people. The program is currently active in the greater Triad region of North Carolina and impacts students in over 38 high schools.
Safe Sober Prom Night encourages students to take a pledge promising to themselves and to their peers to be safe and sober on prom night. In exchange, the students receive a Safe Sober Prom Night t-shirt which they all wear the day before prom creating an atmosphere of positive influence in their school. With a 23 year history in the Triad, Safe Sober Prom Night has impacted the lives of generations of teens.
Daggett Shuler, Attorneys at Law, principal office is based at 2140 Country Club Road, Winston-Salem, NC 27104. The firm handles personal injury claims including serious injuries, automobile accidents, workers' compensation and social security disability. The firm has received national recognition for the Safe Sober Prom Night program. For more information please visit http://www.daggettshulerlaw.com and http://www.safesober.com.