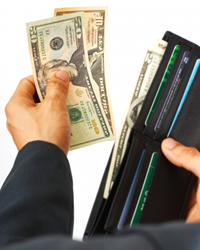 The client income-building approach that we supply in the housing industry is now producing double-digit returns compared to single-digit returns using stocks
New York, NY (PRWEB) February 07, 2015
The high probability of financial loss that can be found in the stock market can be one of the negatives that investors experience when investing funds each year in the U.S. The JWB company is now providing new content online that reveals why some of the safest investments in real estate in 2015 include turnkey homes at http://www.jwbrealestatecapital.com/tax-free-fl-real-estate-investments.
A complete overview of the investing industry with rental properties is now provided to adults who explore the concept of rental ownership at the JWB website. The revised information that is now supplied offers a direct insight into how managed homes can offer benefits that are now found when investing directly into stocks or short-term securities.
"The client income-building approach that we supply in the housing industry is now producing double-digit returns compared to single-digit returns using stocks," said one JWB source.
The turnkey real estate program that is used as an example for investors who explore the JWB website is now a national program for adults. Because of the private network recently launched, people who live away from the emerging North Florida real estate market can easily invest in the managed properties that are showcased.
"There are many safe investments that adults can make, and our extended lease programs do provide a consistent return for our clients," said the source.
The JWB company is now connecting daily with users of mobile phones, Apple or Android tablets. A special area of the company portal exists only for users of these devices at http://jwbrealestatecapital.com/m to provide instant access to all company programs and daily posted content.
About JWBRealEstateCapital.com
The JWBRealEstateCapital.com company provides safe opportunities to invest in the American real estate industry through its network each year. The company holds more than 300 houses that are sold to clients to earn passive income. The JWBRealEstateCapital.com company now offers better ways to retrieve published content on its website through the installation of a completely mobile portal now available.