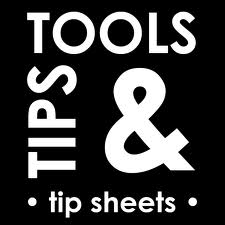 What to do after a break-in is an important step to ensuring that the crime is reported properly and that insurance claims can properly be filed.
Pittsburg, PA (PRWEB) February 12, 2013
A home break-in is usually a very scary experience in a person's life, and can be particularly stressful if a number of valuables are stolen or a home is badly vandalized. There can be a lot of anxiety for residents who have been the victim of a burglary or home invasion, particularly in the minutes or even days directly following a break-in. Despite the stress and feelings of being unsafe or overwhelmed, there are certain steps a resident should take immediately following a break-in.
The security team at AlarmSystemReport.com, a site offering home alarm system reviews, including reviews of the top cellular alarm systems, created a list of tips for people who have recently been the victim of a break-in.
1. While it is actually lucky to be away from the home during a break-in, for a person that arrives home and suspects a break-in has occurred, it is important not to enter the house immediately. If, upon entering their home, a person suspects a burglary has happened or is in progress, the person should immediately leave and call 911. The burglar could still be on the property, so it's best to get into a locked car or go to a neighbor's house to wait for authorities to arrive.
2. Do not touch anything in the home, because it could be evidence in a break-in case.
3. After speaking with police, and making a detailed list of items missing, a homeowner should contact their insurance company. The insurance company will need a list of items missing, to help the homeowner determine what will be covered by insurance, and the insurance representative will also likely ask for a copy of the police report.
4. It may be necessary to contact credit card companies and banks after a break-in, to close accounts and receive new cards. During a break-in a thief may take items from the home containing important account numbers and identity information. In fact, a homeowner may not even notice if certain bills or other identity containing documents are taken, so it's best to go ahead and contact financial institutions after a break-in, even if a homeowner is unsure of whether or not any of these documents were stolen.
5. Immediately fix repairs that could lead to another break-in or re-entry by the thief. This includes broken windows and doors, and locks should be changed if there is a possibility the thief could have stolen keys to the home.
6. Consider the installation of a home security system. Prevention is often the best step to take when it comes to home security, and a home security system is the best form of prevention against the occurrence of another break-in. Consult a site like AlarmSystemReport.com so find reviews of top security systems, such as an ADT security review or Vivint Review, prior to making a decision on a home alarm system.
About the Company
AlarmSystemReport.com is a website providing consumers with alarm system reviews and price comparisons. The site is a resource for consumers looking for a variety of reviews of different types of security equipment from top companies, such as a wireless alarm system review.