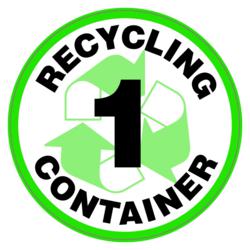 "We have had a great response from our customers to our epoxy floor signs, which are embedded into the floor for maximum durability," says Managing Director Cliff Lowe.
Wake Forest, NC (PRWEB) October 19, 2012
Stop-painting.com is excited to debut its new line of safety floor signs. The line includes warning signs, danger signs, caution signs, and notice signs. In addition, customers can now choose custom graphics and wording on their safety floor signs.
Workplace safety is a top priority for just about every company. Most companies regularly review workplace accidents. These reviews help develop systems designed to keep accidents from happening again. Some companies even keep track of their "accident free" days, proudly posting the total where employees can see it.
One of the most important aspects of workplace safety, especially in large industrial settings, is proper signage. Using signs on walls and floors to clearly mark the location of stock and the direction of traffic can go a long way toward keeping people and goods safe.
This is one of the reasons why Stop-painting.com is so excited about the expansion of one of its most popular product lines: safety floor signs. These signs are made of durable vinyl. Customers can choose from a large selection of warning signs, danger signs, caution signs, and notice signs.
Recently, Stop-painting.com expanded services to allow companies to create their own ideal sign. Their customers are now able to come up with the wording that makes sense for their specific needs. In addition, customers can even incorporate their own custom graphics. This allows companies to create any type of sign they need for their specific work environment.
Stop-painting.com is a part of InSite Solutions, LLC and a leader in industrial safety and traffic control solutions. They understand the importance of clearly marked work areas in order to maintain the highest possible safety for employees and staff.
Stop-painting.com is a well-respected leader in the industrial safety and traffic control industry. They offer a comprehensive selection of products designed to enhance traffic control and improve safety in the workplace.
To learn more about the new line of Stop-painting.com adhesive floor signs.
Or go to http://stop-painting.com/ to learn more about the innovative industrial safety products offered by Stop-painting.com.