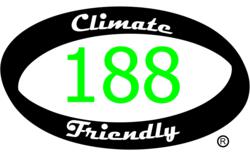 The design of this valve ensures millisecond shut-off operation that works with flammable hydrocarbon refrigerants, high-volume ammonia and high-pressure CO2.
Kaneohe, Hawaii (PRWEB) July 10, 2012
Green natural refrigerants continue to make the news, but their application to commercial and residential products has waited for the cooling industry's equipment designs to keep pace. Now A.S Trust & Holdings, developer of the climate-friendly hydrocarbon refrigerants R441A (HCR188C1), a substitute for R134A and R443A (HCR188C2), a substitute for R22, has moved forward by designing a safety valve to provide a safe operating system when dealing with flammable and/or toxic refrigerants.
Developed by Hawaii businessman and inventor, Richard Maruya, of A.S. Trust & Holdings and R&D specialist George Whitmyre, the new valve addresses potential safety issues in the use of both flammable and/or toxic refrigerants, including the unique hydrocarbon multi-blends R441A and R443A as well as straight hydrocarbons, ammonia and CO2. Whitmyre says, "The safety valves work in pairs to isolate and contain the refrigerant. They are a logical and low-cost automatic safety feature that should be installed whenever low-volume flammable hydrocarbons and high volumes (hundreds of pounds) of flammable hydrocarbons and ammonia are in use."
By incorporating these valves into new system designs, engineering teams are now free to more safely employ hydrocarbon refrigerants in their specifications and also assure a safety-stop-leak in ammonia systems, for a wide range of applications. From automotive air-conditioning systems and refrigerated transports to commercial refrigeration and display cases, use of this valve will supply the critical inline shut-off performance required to meet regulatory safety concerns.
Gary Whitmyre, principal safety consultant at Whitmyre Research, Arlington, VA, conducted an extensive risk assessment for operation of the valve regarding both personal and technical impacts. He notes, "The design of this valve ensures millisecond shut-off operation that works with both flammable hydrocarbon refrigerants and high-volume ammonia/high-pressure CO2 and prevents them from leaking into critical areas. Since the internal Sterling check-valve is ETL-safety-listed and has a proven track-record, A.S. Trust has successfully addressed the industry's safety concerns. The valve offers a fast-track entry to forward-thinking companies that want to work with small charge rates, coming in below the EPA standard."
Maruya adds, "Use of this safety valve in new hydrocarbon applications, as well as for high volume ammonia- and high pressure CO2-cooled systems, will go a long way towards helping the industry implement automatic safety functions, lower their customers' energy costs and support climate-friendly standards." Plans are underway to produce the valves at a U.S. manufacturer.
In related news, A. S. Trust has completed its sixth application to the EPA under the Significant New Alternatives Policy (SNAP), this time for the use of R441A in new vending machines, meaning the formulation may now be used in the U.S. The company's application for use of R441A in residential window air-conditioners is also complete and awaiting public comment, and the corresponding application covering use in residential refrigerators and stand-alone freezers has been approved and is on the Federal Register. Related applications for refrigerated transport systems and commercial refrigerators, stand-alone freezers and display cases have recently been submitted to the EPA, while the SNAP application for automotive air-conditioning systems has been under extensive review for eight-plus years as questions are raised and answered.
Parties interested in purchasing the safety valves from A.S. Trust should contact Richard Maruya at 808-235-1890 (email: richard(at)astrust(dot)com) or ComStar International Inc. at 800-328-0142 or 718-445-7900 (email: customerservice(at)comstarproducts(dot)com).
About A.S. Trust & Holdings, Inc.
A.S. Trust & Holdings has spent more than a decade developing hydrocarbon combinations for new refrigerant fluids that are based on purely green chemistry, friendly to the climate and also energy efficient. R441A and R443A are groundbreaking technological advancements capable of revamping entire industries where coolant/refrigerants are in common use. Target applications include cooling systems such as those found in consumer (home) air-conditioning systems, commercial/industrial air-conditioning systems, automotive/vehicle air conditioners, refrigerators, freezers and beverage-vending machines. In many cases the refrigerant can be used as a drop-in replacement without reengineering the equipment. A.S. Trust & Holdings is registered in Saipan, part of the United States Commonwealth of the Northern Mariana Islands, with its U.S. headquarters in the State of Hawaii. The Company began operations in 1998 and filed its first patent in 2000. Website: http://www.HCR188C.com