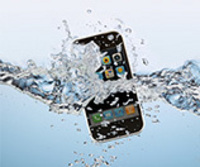 Safeware brings over 25 years of electronics insurance experience to the iPhone
Columbus, OH (PRWEB) July 7, 2009
Safeware, The Insurance Agency, Inc. announces the launch of the Nation's first comprehensive insurance program for the Apple iPhone 3G and iPhone 3GS.
"Safeware brings over 25 years of electronics insurance experience to the iPhone" with a program that offers full coverage against Accidental Damage, Liquid Spills, Power Surge, Drops, Falls, Collisions, Flood, Fire, Vandalism and Theft.
Safeware has launched a dedicated website, http://www.insuremyiphone.com, to specifically support and service iPhone customers. The site allows visitors to obtain instant no obligation quotes, make online policy changes and submit new claim requests. The site also provides news and resources specific to the iPhone 3G, 3GS and upcoming product releases.
The program is available now at http://www.insuremyiphone.com or by calling Safeware directly at 1-800-800-7071.
About Safeware:
Safeware is the nation's largest provider of specialized insurance programs designed to meet the demands of computer, electronics and high-tech equipment owners. For over 25 years, Safeware's ongoing success is attributed to its ability to offer affordable, comprehensive, value-added insurance coverage for computers and mobile electronics, while maintaining best of class customer service and satisfaction. Safeware's goal is to provide a higher level of protection and peace of mind for the electronics consumer.
###