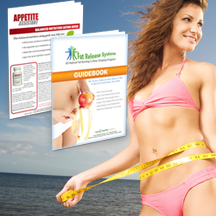 (PRWEB) July 31, 2012
Following Dr. Oz advocating the effectiveness of pure saffron extract, True Healthy Products announces a new offer for those inspired to drop a few excess pounds. Dr. Oz claims that the pure saffron extract can be used as an all natural weight loss method. It is purported to help increase metabolism and boost energy while making the user feel fuller faster. An attractive point of this claim is no change in physical activity is required... You don't have to exercise!
As many dieters turn their attention to this fad, True Healthy Products launched a new effort to help dieters understand the positive impact that all natural supplements can have on a person and their weight loss effort. The new free reviews and informational reports are being launched on http://www.truehealthyproducts.com/weight-loss-reports, will help dieters drop excess weight without exercise. The company hopes that dieters and those individuals inspired by Dr. Oz's touting the value of all natural nutrition with pure saffron extract will look into their all natural approach to weight loss.
Dieters can now access the company's free weight loss guides at http://www.truehealthyproducts.com/weight-loss-reports. The guides feature weight loss tips, simple and efficient ways to eat healthy and promote long term health.
True Healthy Products is a nutrition company dedicated to offering the best customer service and latest products that range from all natural sports nutrition supplements, healthy dark chocolate, weight loss programs, revolutionary skin care and whole food vitamin supplements.
For more information visit: http://www.truehealthyproducts.com
Contact:
True Healthy Products, LLC
2460 North Courtenay Parkway, Suite 210
Merritt Island, FL 32953
888.400.2920