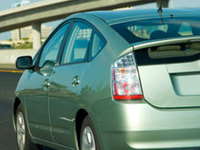 London, UK (PRWeb UK) July 14, 2009
Unfortunately, a large number of UK citizens, who do not live in or near the capital, are caught unawares when they drive into London, so those who are not up to speed on the latest news from the city should take a few minutes to read this easy-to-follow guide to the Congestion Charge and how it all works, courtesy of Saga, a UK car insurance provider.
What it's all about
The Congestion Charge was introduced in February 2003, with the intention of lessening the number of cars allowed into the city, the very vehicles which regularly bring Central London's traffic to a standstill. The charge also raises funds to help pay for much-needed transport improvements within London itself.
What is the C-Charge and how much does it cost?
There are two different amounts charged, depending on what time you intend to bring your car into the city. The costs are £8 - if you pay by midnight on the day you actually travel, or £10 - if you decide to pay by midnight the following day. For those two fixed fees, you can travel in and out of the C-Zone as many times as you wish with a day.
You don't have to pay at weekends - so those West End shopping trips are still on, if you can afford the parking, of course. Bank Holidays and the 3-day break between Christmas and the New Year are also C-Charge-free.
So how does the C-Charge work?
Placed in and around the Congestion Charge Zone are a number of cameras. These read the registration numbers of vehicles as they enter and exit the zone and check them against a database. If you've been good and paid your C-Charge, or you qualify for discount or exemption, your registration will be cleaned from the database.
However, if you've not paid your Charge, you'll find yourself on the receiving end of a Penalty Charge Notice, which is a stiff £100. Pay up within 14 days and that's reduced to £50. Fail to pay within 28 days and it goes up to £150. After that, you're in the hands of the County Court, so it's a lot easier to pay your £8 or £10 up front.
How do you pay for the C-Charge?
The Mayor of London has made it as straightforward as possible for us to pay for the privilege of driving around the Capital - you can pay quickly and easily online or via SMS on your mobile. Or you can pay at selected shops and fuel stations, and even at the Post Office.
Exceptions
Any individual who holds a valid Blue Badge is eligible for a 100% discount, even if the badge holder does not own a vehicle or drive. Organisations with a Blue Badge are also eligible for the discount. If you live in the city, and your address is eligible you will receive a 90% resident's discount. Some categories of vehicles qualify for a 100% Congestion Charge discount: alternative fuel vehicles, electrically propelled vehicles, roadside recovery vehicles and vehicles with nine or more seats.
For more information on the Congestion Charge, visit TFL Congestion Charge. For more useful information of this sort, and information about car insurance visit http://www.saga.co.uk.
###