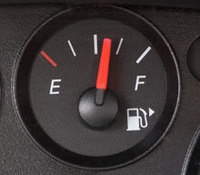 London, UK (PRWeb UK) July 4, 2009
Let us introduce Hypermiling - the new kind of motoring event where cars are driven thousands of miles very slowly and very carefully (now that's something that would please car insurance companies like Saga), proving that motor sports don't have to be all about screeching tyres, maximum revs and power slides.
The founder and pioneer of Hypermiling, Wayne Gerdes recently drove a Ford Fusion almost 1,500 miles on just one tank of fuel - costing only £24. To make the feat even more impressive, Gerdes didn't drive the journey in some uber-friendly eco-buggy either, the Fusion was a standard 2.5 litre family saloon.
So what exactly is Hypermiling? Let's explain. The aim is to drive the car as far as possible on a single tank of fuel, as frugally as possible. That means no stereo, no air conditioning, no open windows and minimal use of the throttle. Tyre pressures are inflated to their absolute maximum to reduce rolling resistance and every fuel-saving technique possible is applied - such as freewheeling down hills! Not recommended by your car insurance company.
Gerdes most recent run in his Ford Fusion was with a team of 6, each taking shifts at the wheel, and is likely to be world record. Although, sadly, the Guinness Book of records wasn't present to record the event. The fuel in the Fusion finally ran dry after 1,445.7 miles and 69 hours of driving. That's pretty impressive fuel economy in anyone's log bog.
Whilst you may not may able to compete at quite the same level as Wayne Gerdes, here are some basic tips for any wannabe Hypermiler. Well, the safe ones anyway.

Accelerate as smoothly and as little as you can possibly get away with.
Brake as gently and as little as possible; anticipating the traffic flow will help you achieve this.
Coast up to traffic lights and stop signs.
As you approach the top of a hill, take your foot off the accelerator; gravity will automatically increase your speed as you crest the brow.
Avoid bumps and potholes, which reduce forward momentum.
Install a fuel-consumption gauge in your car, so you can track your performance.
Here's a thought to end on. Will Hypermiling really take off as a motor sport? Perhaps, but with races lasting up to 70 hours, it's not really going to replace Formula One on a Sunday afternoon, is it?
###