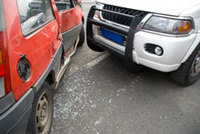 London, UK (PRWeb UK) July 8, 2009
While car manufacturers are still continuing to improve safety standards in these areas, technology has allowed them to actually explore the possibilities of avoiding a collision in the first place. It's called Electronic Stability Control - or ESC. And it will significantly help reduce accident rates - not to mention claims on your car insurance, says Saga.
In fact, many drivers are already familiar with one of the earliest forms of crash avoidance and more or less take it for granted - ABS (Antilock Braking Systems) have become quite common place on many of today's cars, particularly at the higher end of model ranges according to Saga car insurance.
Put simply, ABS uses electronics to sense when an individual wheel on your car is about to lock up. The system intervenes with your manual braking to deliver optimum braking capability, all the while allowing you to steer without skidding.
How does ESC work?
The system detects the point when a car is about to go into a slide and applies precisely measured amounts of braking force to each wheel, so as to correct or prevent the slide.
It should be pointed out, however, that ESC is not a replacement for responsible and safe driving and those sentiments are shared by car insurance companies, including Saga. It will not be able to prevent all potential accidents, although research results are more than encouraging.
Latest figures (from the European Road Safety Observatory) have shown that if your car is fitted with ESC, it's 22% less likely to be involved in a fatal accident. Also, if every vehicle on the UK's roads were fitted with ESC, we would see approximately 380 fewer fatal accidents every year. And here's the really convincing statistic; it's been predicted that ESC could help reduce potentially serious accidents by up to 59%.
These figures speak for themselves, with ESC providing an invaluable driver aid for all road users in years to come. So the next time you're looking to buy a new car, make sure it comes with those three very important letters.
###