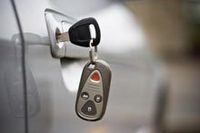 We must embrace technology but we must not become robots in our own cars
London, UK (PRWeb UK) July 6, 2009
No stress. No strain. And not the slightest hint of road rage. Well, we're not quite at that stage just yet but new technology would hint that we're getting there. A new device that could drastically reduce the number of collisions by erasing the factor of driver error is being tested in Europe. Think how much car insurance claims would drop and the effect it would have on car insurance companies like Saga.
Known as the Cohda intelligent transport system, the technology uses a GPS locator and a chip that allows cars to communicate their speed and location, 10 times per second over a radio frequency, to other similarly equipped vehicles within a 500ft radius. The device will alert drivers if, for example, a car jumps a red light, or advise them when it is unsafe to overtake. If it detects the potential for a collision, the system can give an audible warning or take the wheel if the driver's reactions prove too slow.
Cohda is not alone in developing a car that thinks and acts for itself. BMW has been researching similar systems for more than two years in conjunction with the Car 2 Car Communication Consortium, a partnership of car manufacturers and technology suppliers that includes Audi, Fiat, Honda and Renault. Together they have been working to ensure that the various systems under development will be compatible.
However, not everyone is singing the praises of automated automobiles. Some motoring organisations are worried that safety systems such as this will make for less attentive drivers and a drop in driving skills.
"We must embrace technology but we must not become robots in our own cars," says Edmund King, president of the AA. "If you're driving along and you know Big Brother is controlling your car, you may not pay as much attention. Human judgement will still be important however good the technology is -- especially if we have a situation where only some vehicles have the system and others aren't being picked up."
In recent times a variety of driver aids has been launched, all aiming to reduce human error, or -- in the eyes of critics -- further remove the motorist from the act of driving itself.
So exactly how long will it be before our cars drive us as opposed to us driving our cars?
And what will the car insurance companies make of that?
###