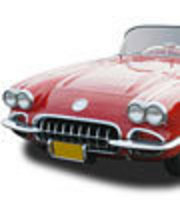 London, UK (PRWeb UK) July 8, 2009
And that's great news. It means, as a car driver, whether you're a young driver, older driver, sports car driver or even disabled driver, there will be a car insurance company out there, who is willing to offer you discounted rates. Which can only be a good thing.
But sometimes, older drivers find themselves being penalised for the mistakes and poor averages of other driving groups. That's why it's fundamentally important to make sure you seek a car insurance quote that suits your way of driving. Which means seeking specialist car insurance.
If you are an older driver and are looking to renew your policy, make sure you go to a company who will reward you for the fact that you are less likely to drive fast or recklessly. Let's face it, a 17-year old drives a little differently to a 70-year old. Unless, of course at 71 years of age you enjoy pulling doughnuts - which definitely don't come with jam.
As an older driver, you'll also, more than likely, want a different make and model of car than a younger driver. Your car insurance company should take that into account and supply a quote that reflects that fact accordingly.
So, if you've a No Claims Discount percentage that is almost the same as your age, then you should contact specialist car insurance companies, who will take facts such as this into account, and reflect the outcome into your policy premium.
Just because your age is high, it doesn't mean your premium should be.
###