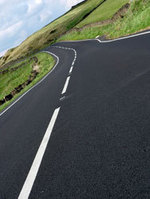 London, UK (PRWeb UK) July 10, 2009
Road surfaces that have been dry for any prolonged length of time suddenly become very greasy and that means they're extremely slippery. Anyone unlucky enough to drive into a real downpour might also find that drainage systems, particularly on country lanes, just can't cope with a deluge from the skies, and the road floods.
Obviously, if conditions are extremely bad, then the most sensible option is to pull over and stop. Motorists on a flooded road who are able to continue driving ought to do so at a reduced speed - making it less likely that engines will be flooded with water from the wash the car creates. No one wants to breakdown in a foot of rainwater.
Controlling the car
Losing control of a car, at speed on a wet road, is something no motorist wants to experience. But it can happen, and is only too common. Particularly in sudden showers. Saga provides some basic advice that could help drivers to avoid an unwanted accident, and also how to make a claim from car insurance.
Avoiding and dealing with a skid
Prevent a skid by slowing down and driving carefully, especially through bends. Make sure steering and braking is lightly done. When slowing down, don't brake hard, simply maintain a mild pressure on the brake pedal.
Drivers who find themselves a in skid must try to stay calm (not always easy), ease their foot off the brake and steer the car into the skid. If the car hasn't got anti-lock brakes, do not brake. If it has ABS fitted, then brake firmly and steer into the skid.
Avoiding and dealing with aquaplaning
To help prevent aquaplaning, ensure the tyres are not worn and that they are inflated to the correct pressure. Avoid driving through puddles and surface water wherever possible and drive in the tyre tracks left by the vehicles ahead, where possible.
Motorists who find themselves aquaplaning, must not brake or swerve suddenly - this will put the car into a skid. Instead, ease off the accelerator until the tyres make contact with the road again (when aquaplaning the steering is extremely light). Brake very gently, with light pumping actions. If the car has ABS, brake normally - the system will automatically 'pump' the brakes.
A final thought
Most importantly, drivers must adjust driving speed appropriately to the road conditions. That way, hopefully, motorists may never have to experience any of the above situations.
To find out more about Saga's car insurance options visit http://www.saga.co.uk/
# # #