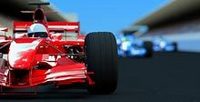 London, UK (PRWeb UK) July 15, 2009
Saga, a leading car insurance provider in the UK, is well equipped to warn that speed limits are there for a reason, and very a good reason at that - safety.
The law currently states that the speed limits are set at 30mph in built-up areas, 40mph in less densely populated areas, 60mph on single carriageways and 70mph on dual carriageways and motorways. Some residential areas have a speed limit of just 20mph, especially near schools.
It is easy to exceed speed limits but consider this: if a driver hits a pedestrian at 35mph the accident is twice as likely to be fatal than if the vehicle hits them at 30mph. A sobering fact.
Motorists caught speeding, either by the police, or by the growing number of speed cameras placed along UK roads, can expect points on their licence, a fine, and in some extreme cases, a ban. Not a good way to keep car insurance premiums low.
One thing that's all too easy to forget is that speed limits indicate the maximum speed allowed in a particular area - not the safest. Road or traffic conditions may dictate otherwise. On the other hand, it can sometimes be the case that drivers, in fact, drive too slowly - staying within the speed limit doesn't make it safe. A prime example being that a driver puttering along at 35mph in the middle lane of the motorway. Within the limit, yes. Safe? No.
Speed limits also differ depending on the size of the vehicle being driven. For instance, for a car towing a caravan the maximum speed is 50mph. This prevents the possibility of 'snaking'. The same speed limit also applies to lorries fitted with trailers.
According to the Department for Transport, every year on the UK's roads 40,000 serious injuries and 1,000 deaths are directly attributed to speeding drivers. So think twice before you are tempted to speed. Saga therefore urges drivers to take a little time to think about speed limits when on the road.
###