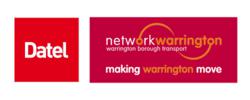 A recommendation from a colleague in the same industry has great weight, as you know the supplier will have a head start in understanding the business. Blackpool Transport also praised Datel's after-service.
Warrington, UK (PRWEB UK) 12 January 2012
Network Warrington, a network of bus services carrying around ten million passengers a year across Warrington and the surrounding area, will soon be supported by a solution with Sage ERP 1000 at its core. The new technology will be implemented by Datel and is set to go live on 31st January 2012.
For the past fifteen years, Network Warrington has used a legacy system to run the financial side of the business. As Finance Director Ann Marie Slavin explains, this system has increasingly struggled to keep pace with the needs of a modern transport business: "In theory, we could have lived with it, but it has become extremely expensive to develop to meet changes in the business."
In addition, information could not be exported from the system into Microsoft Excel and so numerous spreadsheets had to be created. The quantity of keying in this required led to the data becoming out of alignment with actual business conditions. It was also difficult to achieve effective stock control of spare parts for servicing the Network Warrington vehicle fleet.
Fellow transport operator Blackpool Transport suggested that Network Warrington talk to Sage Business Partner Datel, who proposed a Sage ERP 1000 solution to improve efficiency and management reporting. Ann Marie comments, "A recommendation from a colleague in the same industry has great weight, as you know the supplier will have a head start in understanding the business. Blackpool Transport also praised Datel's after-service. This struck a chord as we know some suppliers can forget the customer once the system is in place!"
Datel designed a solution that will meet both the immediate needs of the business and support it well into the future. Central to the solution are Sage ERP 1000 modules to manage financial, commercial and distribution activities. Version One's DbMail and DbForm are tightly integrated into the solution for electronic document handling. HR and payroll software will follow a few weeks after the implementation of the core functionality.
Ann Marie has been pleased with the way the project has progressed: "Our Datel consultant is excellent and everything has gone smoothly so far. Furthermore, I've been impressed by the flexibility of the solution. Our thinking has evolved over the past few weeks as we've come to understand more fully the potential of the system and Datel and Sage ERP 1000 have been able to accommodate our new requirements."
She continues, "We're now greatly looking forward to the space-savings and efficiencies that will come from being able to handle invoices, credit notes, reminder letters, pay slips, standard HR letters and statements through the system, with documents such as sales invoices and purchase orders being sent out automatically. All the information will be there on the system and we can always print it out if need arises."
The reduction in manual processes and data entry is set to bring excellent return on investment and Ann Marie Slavin notes, "For the price of the system, we're getting really good value for money."
With a fully integrated system that will collate and present information data from multiple sources, Network Warrington will be in a much better position to closely monitor the business. Ann Marie says, "At the moment, a key problem is that we spend too much time on the prep work, not on the review work. In future, we'll be able to spend more time on actually analysing and using the information that the business generates."
Commenting on the implementation of Sage ERP 1000 at Network Warrington, Jo Fulton, Sales and Marketing Director at Datel, says, "We are pleased to be given the opportunity to bring our significant expertise in the transport sector to Network Warrington. Work is now rapidly moving forward with configuration and set-up, so that from early in 2012 Network Warrington will start to benefit from a secure, feature-rich and integrated system that will increase efficiency and management control in areas such as producing monthly accounts and reporting against budgets."
About Datel
Datel is a software provider and leading Sage Business Partner in the UK offering ERP, accounting and CRM solutions from Sage. Datel supports over 900 customers worldwide in industries such as food and beverage, distribution, manufacturing, e-commerce and clothing and footwear.
Offering Sage ERP X3, Sage ERP 1000 and Sage 200 and CRM solutions Sage SalesLogix and Sage CRM, Datel specialises in understanding business requirements, tailoring a solution to specific needs and providing award-winning customer service and Sage Support.
About Network Warrington
Operating under the Network Warrington brand, Warrington Borough Transport has a fleet of 115 buses that operates approximately 6.5 million kilometres in service per annum.
Warrington Borough Transport was set up as an arms-length company owned by Warrington Borough Council after the deregulation of business services in most of Great Britain in 1986. It is one of the few remaining municipal bus companies in the UK today.
###