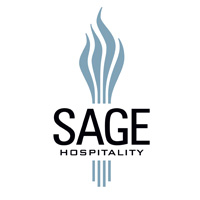 We are proud of the work done by our more than 6,000 associates who enthusiastically support our corporate citizenship efforts, said Walter Isenberg, President of Sage Hospitality
Denver, Colorado (PRWEB) August 16, 2012
Denver-based Sage Hospitality, an established leader in hotel management, development and ownership, is pleased to share that it has raised nearly $2.2 million for charity over the past decade through its Dollars for Dreams donations program.
Launched in 2002, the Dollars for Dreams initiative was created as a platform for corporate social responsibility by having its more than 60 hotels nationwide - from the Nines in Portland to the Il Lugano Hotel and Residences in Ft. Lauderdale, Florida to the Renaissance Pittsburgh Hotel in Pittsburgh – all raise money quarterly through a variety of creative ways, including contributions from Sage associates and guests.
Donation totals over the past decade have included of more than $115,000 to the Make A Wish Foundation, $154,000 to the Special Olympics and $514,000 to the Children's Hospital Patient Travel Fund and $456,000 to Juvenile Diabetes Research Foundation, which raises money to help cure type 1 diabetes, including a contribution of more than $68,000 in the first quarter of 2012.
Examples of different programming include the monthly charity BINGO game at the Residence Inn Denver City Center. At the Sheraton Phoenix Airport Hotel in Tempe, Az., the general manger and several associates pledged to dye their hair or shave their heads if the hotel raised $2,000 in one quarter for a local elementary school. In June, 16 associates and the Executive Chef at Denver's Second Home Kitchen + Bar – a unique Sage Restaurant Group property concept – completed a 100-mile bike ride to raise funds for Big Brothers, Big Sisters. Sage also offers "Best in Class," a nationwide school partnership program where the company's more than 6,000 associates offer financial and volunteer support to at-risk local schools, including reading to classrooms, cleaning up playgrounds and planting gardens.
Sage guests are also able to donate through unique programming like the "While You Were Sleeping" effort in 2011, where Sage hotels donated overnight rates on randomly selected rooms to the guest's choice of charity. After the devastating earthquake in Haiti in 2010, Sage launched a program where $10 from each room booked that January went to the American Red Cross earthquake relief efforts, raising more than $74,000.
"Giving back to the communities in which we work and live is an integral part of the Sage culture. We are proud of the work done by our more than 6,000 associates who enthusiastically support our corporate citizenship efforts," said Walter Isenberg, President and CEO of Sage Hospitality. "'We love finding creative ways to open the eyes of guests and staff alike to the importance of being philanthropic and to get people excited about making a positive difference both locally and on a larger scale."
Founded in 1984, Sage Hospitality has strategically grown into one of the largest privately held hotel management and ownership companies in the nation operating more than 60 large, full-service hotels as well as extended stay and select-service properties. Sage Hospitality's comprehensive portfolio includes brands from major international companies such as Marriott, Starwood and Hilton, as well as independent boutique hotels. Sage Hospitality has further differentiated itself with the creation of the Sage Restaurant Group, which has created and is managing 10 unique restaurant concepts including the acclaimed Mercat a la Planxa in Chicago. For more information, please visit http://www.sagehospitality.com.