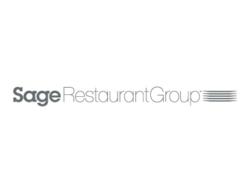 "SRG has long valued the role social and online media plays in the promotion of our restaurants, and as a forum to connect with guests in a more personal and interactive way." Peter Karpinski, Founder and COO of Sage Restaurant Group
Denver, CO (PRWEB) August 07, 2012
Sage Restaurant Group (SRG), the Denver-based independent restaurant group dedicated to creating experiences where food, drink and inspired design meet and mix, is proud to announce its partnership with the International Food Bloggers Conference (IFBC), held this year in Portland, Oregon from Friday, August 24 through Sunday, August 26. Sage Restaurant Group will also serve as the premier sponsor of the conference's "Taste of Oregon and Gourmet Fair," featuring cuisine from SRG's three Portland-based restaurant concepts: The Original Dinerant, Departure Downtown, and Urban Farmer.
"Partnering with the IFBC was a natural choice for us," says Peter Karpinski, Founder and COO of Sage Restaurant Group. "SRG has long valued the role social and online media plays in the promotion of our restaurants, and as a forum to connect with guests in a more personal and interactive way."
As part of the Taste of Oregon and Gourmet Fair, taking place on Friday, August 24 from 7:00 to 9:00 p.m. at the Portland Doubletree, SRG's Portland restaurants will provide signature bites to over 250 conference attendees including food bloggers, journalists, authors, and publishers. Conference-goers can expect an eclectic menu from the restaurant group, from retro-inspired The Original's nostalgic comfort food; to Urban Farmer's refined American cuisine, sourced seasonally from local purveyors; to Departure's modern Asian cuisine and forward-thinking takes on gluten-free and vegetarian dishes. Guests will be also able to meet and mingle with SRG's culinary team, including Executive Chef Ryan Bleibtrey (The Original), Executive Chef Matt Christianson (Urban Farmer), and Chef de Cuisine Gregory Gourdet (Departure).
"Our Portland restaurants are very excited to have this platform to share their culinary vision with the IFBC attendees," says Karpinski. "The city of Portland continues to be an emerging 'foodie' destination, one that Sage Restaurant Group is very proud to be a part of."
The International Food Bloggers Conference, organized by Foodista.com and Zephyr Adventures, focuses on the themes of food, writing, and technology. The event will celebrate the fusion of these themes during the three-day conference, held for the first-time ever in Portland, OR.
About Sage Restaurant Group
Sage Restaurant Group creates experiences where food, drink and inspired design meet and mix. These independent restaurants, adjacent to hotels, deliver exceptional catering and in-room dining experiences. Wherever they are located, Sage Restaurant Group's concepts feature a distinctive scene and a subtly infused local vibe designed to appeal to a guest who is hungry for life. For more information, please visit http://www.sagerestaurantgroup.com.