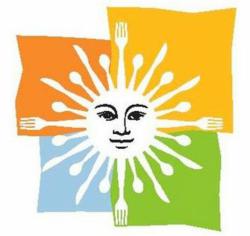 Saint Germain Catering is proud to sponsor the work of one of these cancer detection canines, McBaine, a Springer Spaniel.
VIENNA, Va. (PRWEB) May 21, 2013
Since September 11, 2012, the Penn Vet Working Dog Center in Philadelphia has been leading the way as a national research and development center for detection dogs. The twelve dogs in this one-of-a-kind program are undergoing five-days-a-week training in order to one day serve as detection dogs, finding missing people, sniffing out bombs, and uncovering drugs stashes. Now, a new initiative will investigate the use of these canines to detect early stage ovarian cancer.
In a unique, interdisciplinary collaboration, the Penn Vet Working Dog Center, Penn Physics Department, Penn Medicine's Division of Gynecologic Oncology, and the Monell Chemical Senses Center have joined together to study ovarian cancer detection by dogs and e-sensors. A grant of $80,000 from Kaleidoscope of Hope Ovarian Cancer Foundation has been awarded to fund this collaborative project.
Ovarian cancer is the fifth leading cause of cancer-related deaths in women in the United States. If diagnosed early, patients have a five-year survival rate of over 90 percent. Unfortunately, an effective early screening strategy does not currently exist, making the new detection method a potential breakthrough in the fight against ovarian cancer.
Dr. Cynthia Otto, DVM, PhD, Director of the Working Dog Center and Associate Professor of Critical Care at Penn Vet, and a team of researchers have discovered that ovarian cancer has a distinct odorant signature that is altered in the earliest stages, but cannot be detected by current methods. The Working Dog Center will train three canines to detect these odorants. The goal is to develop a new system of screening for ovarian cancer, facilitating early detection and helping to decrease future cancer deaths.
Saint Germain Catering is proud to sponsor the work of one of these cancer detection canines, McBaine, a Springer Spaniel.
"We're excited by the new research, and are happy to support it in this way," says Mina Ebrahimi, President of Saint Germain Catering. "We have such faith in the Working Dog Center and in McBaine. This is potentially groundbreaking research, and we are happy to be supporting it."
About the Penn Vet Working Dog Center
The mission of the Penn Vet Working Dog Center is to bring together programs that employ detection dogs to benefit society throughout the U.S. and around the world. The overarching goal is to collect and analyze genetic, behavioral and physical data, and integrate the latest scientific information in order to optimize the success and well-being of detection dogs. In order to prepare for future demands for these dogs as well as facilitate research, our detection dog breeding/training program will implement, test and disseminate the knowledge gained. For more information, visit http://www.pennvetwdc.org.
About Penn Vet
Penn Vet is one of the world's premier veterinary schools and is the only school in Pennsylvania graduating veterinarians. Founded in 1884, the school was built on the concept of Many Species, One MedicineTM. The birthplace of veterinary specialties, the school serves a distinctly diverse array of animal patients at its two campuses, from companion animals to horses to farm animals.
In Philadelphia, on Penn's campus, are the Matthew J. Ryan Veterinary Hospital of the University of Pennsylvania (Ryan Hospital) for companion animals; classrooms; research laboratories; and the School's administrative offices. The large-animal facility, New Bolton Center, in Kennett Square, PA, includes the George D. Widener Veterinary Hospital for large animals; diagnostic laboratories serving the agriculture industry; and research facilities to determine new treatment and diagnostic measures for large-animal diseases. For more information, visit http://www.vet.upenn.edu.
About Saint Germain Catering
Since 1988, Saint Germain Catering has been serving the Northern Virginia, Washington DC, and Maryland area with top-notch food for a wide variety of different events, including wedding catering, bar mitzvahs, birthday parties, business meetings, corporate event catering, and many more. The business regularly donates to numerous causes, including support to military families and non-interventional veterinary research. Visit SaintGermainCatering.com for more information.
###