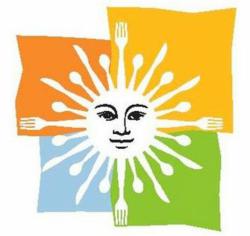 With the new [cupcake party] offering, Saint Germain Catering seeks to further develop their presence in the arena of desserts and baked goods.
Vienna, VA (PRWEB) May 20, 2013
Fresh from the kitchens of Saint Germain Catering, a new offering which marries two things which children love: sweets and crafts. Cupcake party packages are now being offered by the catering company, featuring all of the needed supplies to decorate cupcakes, as well as professional instruction by one of the company's talented cupcake chefs. The result? Delicious cupcakes and a lesson in the basics of cake decorating.
With the new offering, Saint Germain Catering seeks to further develop their presence in the arena of desserts and baked goods. "When we cater, we do offer a variety of different desserts, including cupcakes, to our customers," notes Sarah Miller, Vice President of Saint Germain Catering. "However, we are adding this option as a great activity for birthday parties, or even corporate team-building events."
The basic cupcake party package includes six cupcakes for each participant, allowing them an opportunity to practice their cake decorating skills under the supervision of a professional cupcake chef. A pastry box is provided for each participant to take their creations home if they so choose, and all of the standard fixtures of cake decorating, from icing and icing bags, to various toppings, to aprons, are all provided by Saint Germain. "Everything that you need to make a beautiful cupcake, as well as the guidance to succeed, is included," says Miller. "It's a great way for children to have a fun activity, either on its own or as part of a larger event, like a birthday party."
For those celebrating a birthday, Saint Germain Catering also offers an additional "Deluxe" package that includes a birthday cake and ice cream social. Different add-ons allow for additional customization of the party, such as fondant for fancier cupcakes, party decorations, and other food options for a fully catered event. Slightly older children and teenagers who enjoy competition can have fun with Saint Germain's contest package, with judges evaluating the cupcakes made and decorated by two teams, styled after Food Network's hit show "Cupcake Wars."
Further information about the packages and add-ons are available on Saint Germain Catering's website.
About Saint Germain Catering
Since 1988, Saint Germain Catering has been serving the Northern Virginia, Washington DC, and Maryland area with top-notch food for a wide variety of different events, including weddings, bar mitzvahs, birthday parties, business meetings, and many more. The business regularly donates to numerous causes, including support to military families and non-interventional veterinary research. Visit SaintGermainCatering.com for more information.