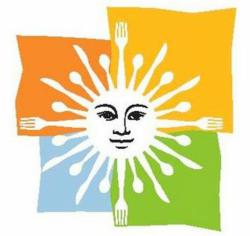 As a strong advocate of the research conducted at Penn Vet, Mina Ebrahimi, owner of Saint Germain Catering, has donated $5,000 to the program.
VIENNA, Va. (PRWEB) June 05, 2013
An innovative program at the University of Pennsylvania's School Of Veterinary Medicine provides free surgery to remove mammary tumors and follow-up care for dogs. Since 2009, Dr. Karin Sorenmo, chief of medical oncology at Penn Vet's Ryan Hospital, has been providing care for shelter dogs while advancing knowledge about both canine and human breast cancer.
This type of research is called comparative oncology. The field of study integrates the study of naturally occurring cancers in animals with research on human cancer biology and therapy. The Penn Vet Shelter Canine Mammary Tumor Program offers what Sorenmo calls "a double reward," in that the knowledge that could advance the understanding and treatment of human cancer is attained without harming animals and while saving the lives of some of the most vulnerable dogs in animal shelter populations.
As a strong advocate of the research conducted at Penn Vet, Mina Ebrahimi, owner of Saint Germain Catering, has donated $5,000 to the program. "I feel there is such value in what can be learned from this program, and it will benefit both animals and humans alike," Ebrahimi said. "A major part of the Saint Germain Catering business model is giving back to the community, and we feel that this is an excellent way to do so."
Ebrahimi plans to make recurring donations to the Shelter Canine Mammary Tumor Program. In addition to the donation, Saint Germain Catering will be donating proceeds from their new cupcake program to the center on a continuing basis.
"I appreciate Mina and her passion," Sorenmo said in regards to Saint Germain Catering's donations. "Her generosity makes it possible for us to continue helping these dogs and furthering our research. The promise and the hope that we can come to a better understanding of breast cancer makes everything worthwhile."
About Saint Germain Catering
Since 1988, Saint Germain Catering has been serving the Northern Virginia, Washington DC, and Maryland area with top-notch food for a wide variety of different events, including weddings, bar mitzvahs, birthday parties, business meetings, corporate catering and many more. The business regularly donates to numerous causes, including support to military families and non-interventional veterinary research. Visit SaintGermainCatering.com for more information.
About Penn Vet
Penn Vet is one of the world's premier veterinary schools and is the only school in Pennsylvania graduating veterinarians. Founded in 1884, the school was built on the concept of Many Species, One MedicineTM. The birthplace of veterinary specialties, the school serves a distinctly diverse array of animal patients at its two campuses, from companion animals to horses to farm animals.
In Philadelphia, on Penn's campus, are the Matthew J. Ryan Veterinary Hospital of the University of Pennsylvania (Ryan Hospital) for companion animals; classrooms; research laboratories; and the School's administrative offices. The large-animal facility, New Bolton Center, in Kennett Square, PA, includes the George D. Widener Veterinary Hospital for large animals; diagnostic laboratories serving the agriculture industry; and research facilities to determine new treatment and diagnostic measures for large-animal diseases. For more information, visit http://www.vet.upenn.edu.
###