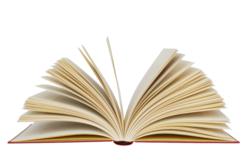 With three more top industry experts working together with the Saint Jude Program, it will help spread the word to individuals who truly need our life-changing program.
Amsterdam, NY (PRWEB) May 03, 2012
Saint Jude Retreats announces today that on Saturday, May 5, 2012, Kenneth Anderson, Laurel Sharmer, PhD and Peter Venturelli, PhD; will be inducted into the board of directors at the company's second quarter board meeting. The addition of the new board members will be important to the continuing success of the Saint Jude Retreats world renowned, non-treatment approach, which is the new standard in the alternative to drug and alcohol rehab facility category.
President Ryan Schwantes adds, "Our new board members will undoubtedly add invaluable expertise and even greater levels of credibility to the Saint Jude Program. For over twenty years, the Saint Jude Program has been the best program in regards to independently verified abstinence rates, and now with three more top industry experts working together with us, it makes it easier to get the word out to individuals who truly need our life-changing program."
Kenneth Anderson is the founder and CEO of the HAMS Harm Reduction Network and author of the book, "How To Change Your Drinking: A Harm Reduction Guide To Alcohol." HAMS is a free-of-charge support group for individuals who wish to make a positive change in their drinking habits from safer drinking, to reduced drinking, to quitting alcohol altogether.
Anderson through extensive research has concluded that the "Saint Jude Program is the best evidence supported, residential program in the United States because it is the only program whose success rates are verified by an independent, outside research organization; which has never existed among 12 step alcohol and drug treatment programs."
Peter Venturelli, PhD is currently an Associate Director, Chair at Valparaiso University. One of Venturelli's most popular books is, "Drugs & Society." Through his vast experience some areas of his interest and research focus includes: Drug Use and Abuse In Society, Urban Sociology, and Social Psychology of Urban Life.
Laurel Sharmer; PhD is currently an Associate Professor Emeritus, Department of Community Health at the New York State University of Potsdam. Among her expertise on community health and the involvement of drugs and alcohol in our society, Sharmer has contributed to numerous medical journals.
About Saint Jude Retreats: Saint Jude Retreats is a drug and alcohol program implementing proprietary methodology called Cognitive Behavioral EducationSM(CBE). The program is the only truly effective alternative to alcohol and drug rehab centers in the United States. Saint Jude Retreats has been helping people overcome alcohol and substance use problems through their research-based program since opening its doors in 1992. The Saint Jude Retreats program is endorsed by internationally acclaimed professionals and addiction authors, such as Dr. Stanton Peele, PhD, Prof. Emeritus David Hanson, PhD; Prof. David Rudy, PhD; Dr. Joy Browne and the late Joseph Vacca, PhD, among others.