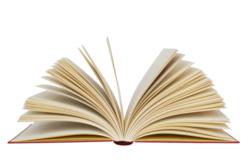 "The Personal Review and Enhancement Program (PREP) allows guests to put into action what they learned in the six-week Saint Jude Program, while building their confidence and encouraging them to be more productive and proactive.
Amsterdam, NY (PRWEB) April 20, 2012
Saint Jude Retreats announces today that its formally known Continuing Education Program will be renamed Personal Review and Enhancement Program (PREP). PREP has been designed for individuals who have already completed the six week Saint Jude's Program and want to enhance the goals and concepts that were taught in the original course. The concepts taught at Saint Jude's are extremely opposite of any drug and alcohol rehab as individuals are not diagnosed with an addiction or disease.
The PREP course focuses on an individual's needs and personal goals. Goals fall under two categories which is Personal Growth and Career and Academic Needs. Personal Growth course work further elaborates on building social skills such as confidence, attitude, commitment, guilt etc. While Career/Academic Needs focus on obtaining proper education, resume building and other career goals. The two courses additionally help the guests with an easier transition when returning to their lives outside of the retreat, something guests have not received at 12 step drug and alcohol treatment centers.
Cheryl Curtis, the Saint Jude Retreats Senior Program Director works closely with the guests throughout the PREP course. She comments, "Personally I love to see all of the positive changes in our guests during their journey. PREP builds confidence in guests by encouraging them to be productive and proactive."
The Personal Review and Enhancement Program staff teaches guests how to further understand how to use life social skills through daily seminars taught in the program. This individualized instruction, allows the guest to be self expressive and fully realize the new lifestyle changes and progression that person has made. Instructors also provide additional resources regarding that guest particular needs and aspirations.
About Saint Jude Retreats: Saint Jude Retreats (http://www.soberforever.net) is a drug and alcohol social education center headquartered in Amsterdam, New York. It is an effective alternative to alcohol rehab and drug treatment centers. Saint Jude Retreats has been helping people overcome alcohol and substance use through Cognitive Behavioral EducationSM (CBE) since opening its doors in 1992. CBE and the Saint Jude Retreats program are endorsed by alcohol and drug program internationally acclaimed professionals, such as Dr. Stanton Peele, PhD, Prof. Emeritus David Hanson, PhD; Prof. David Rudy, PhD; Dr. Joy Browne and the late Joseph Vacca, PhD, among others.