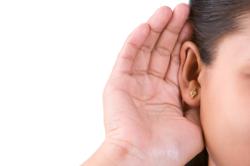 I had to be convinced I was broken, unfixable, when I was part of the 12 step.
(PRWEB) April 13, 2012
Michelle Dunbar, Executive Director Of Saint Jude Retreats, recently appeared as a guest on Blogtalkradio.com with Monica Richardson. Dunbar called in via telephone to Richardson's show series entitled, "Stop 13step in AA," which aired online April 10, 2012. Saint Jude Retreats was highlighted as a non-12 step recovery program, an alternative to traditional drug and alcohol rehab.
Dunbar's hour long interview involved the Saint Jude Program structure, the new satellite office in Manhattan, society's glamorization of alcohol and drug use, teen/parent advice, and the importance of educating the world that addiction is not a disease.
Richardson who worked for Alcohol Anonymous (AA) for 36 years explained that she had witnessed abusive and destructive behavior in traditional treatment programs. Dunbar, who had also gone through AA in her adolescent years added, "I started believing I was sick and initially I knew that I wasn't..I had to be convinced that I was and that's the problem." Richardson also explained the importance of the world knowing that addiction is not a disease she adds, "I had to be convinced I was broken, unfixable, when I was part of the 12 step. Looking back the greatest resistance I had was the first part because I didn't feel powerless, in fact I had stopped on my own when I felt I had enough."
Dunbar answered some online blog questions from listeners and discussed her own childhood and experiences with the drug and alcohol treatment industry. Visit blogtalkradio.com to listen to the entire show.
About Saint Jude Retreats: Saint Jude Retreats (http://www.soberforever.net) is a drug and alcohol social education center headquartered in Amsterdam, New York. It is an effective alternative to alcohol rehab and drug treatment centers. Saint Jude Retreats has been helping people overcome alcohol and substance use through Cognitive Behavioral EducationSM (CBE) since opening its doors in 1992. CBE and the Saint Jude Retreats program are endorsed by alcohol and drug program internationally acclaimed professionals, such as Dr. Stanton Peele, PhD, Prof. Emeritus David Hanson, PhD; Prof. David Rudy, PhD; Dr. Joy Browne and the late Joseph Vacca, PhD, among others.