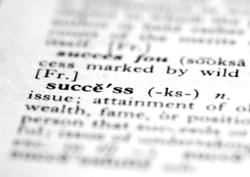 Saint Jude Retreats is extremely proud of the significant changes the PREP Program will make in the long term future lives of our guests.
Amsterdam, NY (PRWEB) May 10, 2012
Saint Jude Retreats is proud to announce the completion of the new Personal Review Enhancement Program (PREP) Facility, part of St. Jude Retreats' expanded campus. The new PREP building includes individual class rooms, flat screen TVs, resource libraries, and a computer lab. The building has been transformed to host just PREP participants for individualized seminars and classes. The PREP course is only taught at Saint Jude's, an alternative to drug and alcohol rehab.
The new PREP building will host seminars, learning exercises, and individualized meetings. There are numerous resources available to the guests, including a library of motivational reading materials and a computer lab. The guests may use the computer lab to further explore opportunities they wish to venture into when they return home.
The PREP Program was designed as an additional learning program after the guests have completed the six week residential Saint Jude Program. Unlike drug and alcohol rehab, the Saint Jude's PREP Program focuses on improving any personal growth skills guests want to further develop such as confidence, dependability, commitment, attitude and forgiveness. These skills are taught in the original Saint Jude Program but are additionally refined in PREP. Additional services can include, completing a resume, obtaining a GED, finding health insurance, or even in some cases finding a permanent residency.
Rit Santelli, Career and Academic Advisor of the St. Jude Program quotes, "Some of our PREP guests just need that extra boost of confidence that the PREP program will give them, we are extremely proud of the significant changes this program will make in the long term future lives of our guests."
About Saint Jude Retreats: Saint Jude Retreats is a drug and alcohol program implementing proprietary methodology called Cognitive Behavioral EducationSM(CBE). The program is the only truly effective alternative to drug rehab and alcohol treatment centers in the United States. Saint Jude Retreats has been helping people overcome alcohol and substance use problems through their research-based program since opening its doors in 1992. The Saint Jude Retreats program is endorsed by internationally acclaimed professionals and addiction authors, such as Dr. Stanton Peele, PhD, Prof. Emeritus David Hanson, PhD; Prof. David Rudy, PhD; nationally syndicated radio talk show host and clinical psychologist Dr. Joy Browne and the late Joseph Vacca, PhD, Dr. Laurel Sharmer, Dr. Peter Venturelli, Mr. Ken Anderson of the HAMS Network, among others.