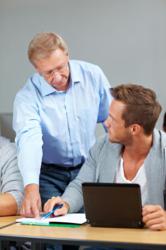 The Fix surveyed more than a dozen graduates of St Jude Retreats' three facilities to create this review—and we heard very positive feedback, about everything from enlightening class work to camaraderie with fellow guests.
Amsterdam, NY (PRWEB) July 30, 2012
The only non-treatment alternative to drug and alcohol rehab, St Jude Retreats is proud to announce the organization will now be featured on thefix.com, a website dedicated to discussing all aspects of addiction and recovery. St Jude Retreats will be the second non-12 step featured on The Fix, under its Rehab Review Section, where guests on the website can read reviews by former guests on all aspects of a program.
Saint Jude Retreats is not only the oldest non-12 step program in the country, but is non-diseased based as well, stating that addiction is a choice, not a disease. Additionally, the program does not provide treatment which tends to reinforce keeping people in an on-going treatment cycle, but instead implements cognitive behavioral education and the science of Neuroplasticity as the foundation of the program. These methods teach guests to recognize that their old behaviors can be relearned and changed into new more productive and fulfilling behaviors.
Mark Scheeren, Co-Founder and Chairman of the St. Jude Retreats explains, "In 1989 we began researching a non-disease, non-12 step methodology. We researched the varied methods that were being used around the world to solve substance use problems, and we discovered that the 12 step model was almost always ranked low or last in long term effectiveness in nearly all the independent comparative outcome studies being conducted at the time. Based on this research and our own experience, we spent ten years developing the St. Jude Program, the first and only non-12 step approach to substance use at that time."
Scheeren additionally adds, "We are very excited to be an alternative to the 12 step model as well as an alternative to the many other programs that state they are non-12 step today but retain the 'treatment' mind-set. The Fix.com's attitude to keep an open mind toward differing solutions is what makes a site like this so relevant today. People can finally have a variety of choices to pick from when they are searching for a solution to their drug and/or alcohol problems."
Hunter Slaton, Rehab Review Editor for The Fix added, "The Fix is non-partisan when it comes to addiction treatment. We recognize that people get clean and sober in an infinite variety of ways. And, from listening to our readers, we know that many people do not feel as though AA, NA and other 12-step programs are a good fit for them. So it's for these reasons that The Fix is thrilled to add a new non-12-step-based program, Saint Jude Retreats, to our unique-in-the-industry Rehab Review."
The Fix.com surveys numerous past guests of the Saint Jude Retreats to get an anonymous and unbiased review of the program. Slaton additionally states, "Just like all of our other reviewed rehabs, we surveyed more than a dozen graduates of Saint Jude Retreats' three facilities in upstate New York to create this review—and we heard very positive feedback, about everything from enlightening class work to camaraderie with fellow residents."
Saint Jude Retreats® is a non-disease, non-treatment based drug and alcohol program implementing proprietary methodology called Cognitive Behavioral EducationSM(CBE). The program is the only effective alternative to alcohol rehab and drug treatment centers in the United States. The program is endorsed by internationally acclaimed professionals and addiction research authors such as Prof. Emeritus David Hanson, PhD; Prof. David Rudy, PhD; Dr. Joy Browne and the late Joseph Vacca, PhD, among others.