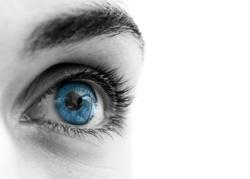 The more people believe in the inability to moderate their consumption of drugs and alcohol, the more likely they will be not to moderate.
Amsterdam, NY (PRWEB) April 26, 2012
In response to the article, "10 Reasons Why Addicts Fear Rehab," Saint Jude Retreats announces the number one fear people have regarding rehab is--rehab itself. Since addiction is not a terminal disease there is no reason for alcohol or drug treatment which is what substance users receive when enrolled in a typical 12 step program.
According to Lemmons' article, #10 is "Fear of Failure--This is probably one of the greatest fears regarding rehab." One of the first steps of the commonly known 12 step program, that are taught at majority of alcohol and drug rehabs in the United States is, "We admitted we were powerless over alcohol--that our lives had become unmanageable." In addition, these individuals entering treatment are taught that relapse is part of recovery. This negative message gives substance users the expectation they will fail.
These programs overtime, can influence a user to begin believing they will relapse and the person begins blaming the disease of addiction and the loss of control, rather than taking personal responsibility for their actions. The beliefs people hold today about addiction influence their thoughts and actions, both as addicts and as addiction treatment provider's. Schaler 2000 p. 37
When an addiction treatment program tell someone that relapse is a normal part of "recovery" it encourages relapse instead of helping them. This is extremely detrimental to a person's success because the person is influenced and tempted to use again because it's considered "normal." 12 Step drug and alcohol rehabs often validate relapses to their program members by explaining that the alcohol is taking over the person's body/mind and they have lost control. The more people believe in the inability to moderate their consumption of drugs and alcohol, the more likely they will be not to moderate. Schaler 2000 p. 37
Mark Sheeren, Chairman and Co-Founder of the Saint Jude Retreats adds, "The only chance a substance user has to truly transform their life, unfortunately will not be through enrolling in 12-step treatment--which is why these programs have such low success rates. At Saint Jude's our guests aren't taught to fear alcohol and drugs, but rather they are taught to embrace life's challenges, adapt in difficult situations and move past them, which is why we are so different than treatment."
According to 4rehabilitiation.com, "relapse is not a normal part of recovery. Relapse is a symptom of ineffective treatment programs. Statistically 75%-90% of all alcoholics or addicts will relapse within the first year of release from traditional treatment programs. The short term 28 day inpatient model or outpatient programs have in the past demonstrated these failure rates."
Lemmons, Myra. "10 Reasons Why Addicts Fear Rehab." Health & Fitness News. Health Hive Media, 15 Apr. 2012. Web. 22 Apr. 2012. http://www.hivehealthmedia.com/10-reasons-addicts-fear-rehab.
Schaler, Jeffrey A. "How Beliefs Affect Reality." Addiction Is a Choice. Chicago, IL: Open Court, 2000. 37. Print.
About Saint Jude Retreats: Saint Jude Retreats is a drug and alcohol social education center headquartered in Amsterdam, New York. It is an effective alternative to alcohol rehab and drug treatment centers. Saint Jude Retreats has been helping people overcome alcohol and substance use through Cognitive Behavioral EducationSM (CBE) since opening its doors in 1992. CBE and the Saint Jude Retreats program are endorsed by alcohol and drug program internationally acclaimed professionals, such as Dr. Stanton Peele, PhD, Prof. Emeritus David Hanson, PhD; Prof. David Rudy, PhD; Dr. Joy Browne and the late Joseph Vacca, PhD, among others.