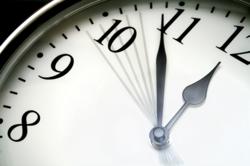 There is no evidence proving that 28 days in alcohol or drug rehab work more effectively, besides the fact that insurance billing cycles happen to be 28 days.--Saint Jude Retreats
Amsterdam, NY (PRWEB) April 19, 2012
According to the New York Post, Mike "The Situation" Sorrentino recently took himself out of Utah's Cirque Lodge alcohol and drug rehab center, claiming he's "stronger and better than ever" after only a two week stay. The leading non treatment program, Saint Jude Retreats' research has found that a minimum stay of six weeks is much more effective. This is not the case for traditional 12 step alcohol and drug treatment centers who admit guests in 28 day cycles.
Traditional rehab programs do not have a delineated beginning and end or a curriculum or process but instead are just daily counseling sessions (usually group), meetings, and work activities. According to the edrugrehab website, conventional alcohol and drug rehabs admit and discharge patients according to billing cycles, "recent research suggests that 28 days may not in fact be long enough for addicts. As a result, many drug rehabs will reassess the patient at the end of 28 days and offer an extension if they think it is warranted. Unfortunately, most insurance companies still stick to the traditional 28 day model and often will not pay for more."
Michelle Dunbar, Executive Director of Saint Jude Retreats adds, "Saint Jude's is the only program with a completely unique curriculum with a delineated beginning and end. Our program is never punitive in nature. People know for sure when they have completed the program and there are a set goal/objectives throughout the program. Six weeks is what it takes for most people to get through our comprehensive curriculum and attain the objectives."
Saint Jude Retreats has found that typically a two week rehab stay is for medical detoxification. Drug Detox an organization that provides free resource information on drug and alcohol treatment claims, "One of the major problems with the ubiquitous 28-day -- four week -- alcohol rehab program is the fact that in reality, it's really more like two weeks of genuine rehab activity -- just the middle two weeks. The first week or 10 days is generally lost to recovering from your just-completed, arduous, and often exhausting, alcohol detox program."
₁ "Drug Rehab: Everything You've Ever Wanted to Know." EDrugRehab.com. Web. 13 Apr. 2012.
About Saint Jude Retreats: Saint Jude Retreats (http://www.soberforever.net) is a drug and alcohol social education center headquartered in Amsterdam, New York. It is an effective alternative to alcohol rehab and drug treatment centers. Saint Jude Retreats has been helping people overcome alcohol and substance use through Cognitive Behavioral EducationSM (CBE) since opening its doors in 1992. CBE and the Saint Jude Retreats program are endorsed by alcohol and drug program internationally acclaimed professionals, such as Dr. Stanton Peele, PhD, Prof. Emeritus David Hanson, PhD; Prof. David Rudy, PhD; Dr. Joy Browne and the late Joseph Vacca, PhD, among others.