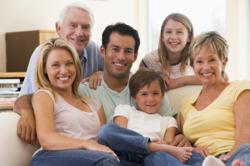 A substance user needs to make the choice to stop using on their own, it cannot be forced upon them, which is the problem with the "treatment" system.
Amsterdam, NY (PRWEB) May 18, 2012
Saint Jude Retreats announces warning signs of substance abuse inspired by the recent death of Mary Richardson Kennedy. It has not been reported that drugs or alcohol had anything to do with Richardson's death but seeking help for her obvious substance abuse problem through a non 12 step rehab may have made a difference in many aspects of her life.₁Saint Jude Retreats offers multiple options for individuals coping with substance abuse, but wants to stress the fact that it is ineffective to force a loved one into a program unless that person chooses to get help on their own. Family members should take into consideration speaking to that person in a calm manner especially if they have recently displayed any of the following warning signs:
Signs A Loved One May Need Help:
Engaging in Risky Behavior-- A loved one who is putting themselves in high risk or dangerous situations such as drinking and driving, mixing medications and alcohol, or risky sexual behavior may have a substance use problem.
Forgetting Important Things--Another warning sign could be if your loved one starts showing a significant difference in behavior such as; becoming distant to family and friends, forgetting to do important tasks, frequently misses work and cares less about important things such as their household and financials.
Heavy Drinking Patterns-- This is the most obvious warning sign if a loved one seems withdrawn and irritable while not drinking it is another sign of a potential problem. Additionally, finding multiple empty bottles hidden around the house can be a signal there might be a problem.
Michelle Dunbar, Executive Director adds, "The Saint Jude Program is truly informational and educational in nature; we want people to know that a substance user needs to make the choice to stop using on their own, it cannot be forced upon them, which is the problem with the "treatment" system. Spotting warning signs however at least makes it apparent there may be need for a discussion among a small group of family/friends."
In the past, Mary Richardson Kennedy had a dark struggle with drugs and alcohol and also had two prior public arrests regarding driving while under the influence of alcohol and the second time under the influence of prescription pills.₁According to USA Today, Mary Richardson had been taken to a psychiatric hospital for mental health treatment but it has not been reported that she attempted to seek help or enroll into a drug or alcohol rehab program.₂
Life ended tragically for Mary Richardson Kennedy, but an alcohol and drug problem can be resolved with the proper information and program. The first steps in helping a family member or loved one is to watch for the warning signs that Saint Jude Retreats outlines. For more information on an alternative to alcohol and drug rehab program visit the Saint Jude Retreats website at: http://www.soberforever.net
₁ http://abclocal.go.com/wls/story?section=news/national_world&id=8664849
₂ http://www.usatoday.com/news/nation/story/2012-05-16/rfk-jr-wife-mary-dead/55030582/1
About Saint Jude Retreats: Saint Jude Retreats is a drug and alcohol program implementing proprietary methodology called Cognitive Behavioral EducationSM(CBE). The program is the only truly effective alternative to drug rehab and alcohol treatment centers in the United States. Saint Jude Retreats has been helping people overcome alcohol and substance use problems through their research-based program since opening its doors in 1992. The Saint Jude Retreats program is endorsed by internationally acclaimed professionals and addiction authors, such as Dr. Stanton Peele, PhD, Prof. Emeritus David Hanson, PhD; Prof. David Rudy, PhD; Dr. Joy Browne and the late Joseph Vacca, PhD, among others.