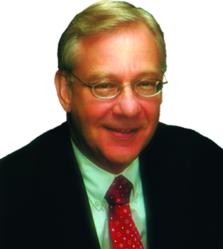 After reviewing the program, I became an enthusiastic supporter of St. Jude's social and educational approach. I would personally choose this approach for any of my loved ones if they needed help with alcohol or drugs.
(PRWEB) May 15, 2013
A recent Saint Jude Retreats Review has been completed by Dr. David Hanson, discussing the effectiveness of the Saint Jude Program as a whole and the lack of success of treatment programs today. The Saint Jude Program is an alternative to 12-step treatment programs, and helps substance users overcome drugs and/or alcohol use through an empowering educational process. Through his own extensive research for the past 40 years, Hanson has discovered the significant flaws that standard treatment provides to people trying to overcome substance use.
In Dr. Hanson's review of the Saint Jude Retreat Program he quotes, "The Saint Jude's Retreats replace the 12 steps with their research-based Cognitive Behavioral Education, which is based on the Freedom Model of human behavior. St. Jude rejects the theory that addiction is a disease, as does a substantial proportion of physicians and research scientists . It is the only program in the country to be evaluated objectively in this way and it has demonstrated an amazingly high long-term success rate of at least 62%."
The Saint Jude Program is one of the most successful programs available today for overcoming substance abuse. Dr. Hanson as well as researchers at the Saint Jude Program has both discovered significant results that have been noted by the government's National Institute on Alcohol Abuse and Alcoholism (NIAAA), on the low effect of 12 step programs. The results have indicated that people who go to treatment have about the same chances of becoming sober as those who do nothing at all and never enter a program.
In addition to authoring his numerous years as scholar and Professor Emeritus of Sociology of the State University of New York at Potsdam, Hanson has dedicated his life to helping others overcome substance use. Hanson has contributed to numerous books regarding addiction, has served as an alcohol consultant for the Canadian government, has testified on Capitol Hill, and has appeared as an expert on high profile networks such as CNN, BBC, Fox News, MSNBC, NPR, and ABC.
To learn more about the St Jude Program read all Saint Jude Retreat Reviews.
The Saint Jude Retreats is considered a non treatment program. Rather, the program helps people overcome drug and alcohol problems through a methodology called Cognitive Behavioral Education (CBE). The program is one of the most successful alternative programs available today. The program is endorsed by internationally acclaimed professionals and scholarly addiction research authors.