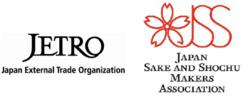 New York, NY (PRWEB) January 30, 2013
In an effort to increase awareness of Sake in New York and the US, the Japan External Trade Organization (JETRO) and The Japan Sake and Shochu Makers Association (JSS) will host 'Sake and the City,' a day of tasting for trade, press and consumers. This special event will take place at the Astor Center, a veritable wine and spirits institution in its own right. David Bouley's Brushstroke, 'Sake Samurai' Timothy Sullivan and noted mixologist Shingo Gokan will participate with Sake seminars, delicious food pairings and Sake cocktails.
'Sake and the City' will highlight 16 select, artisan Sake producers in a 'walk-around' tasting format with a trade/press audience in the afternoon and a ticketed consumer event in the evening. Attendees will have the opportunity to taste a variety of Sakes from each producer and talk to the distillers. During the afternoon tasting, trade and media are invited to two seminars. The first, hosted by Timothy Sullivan, will feature an in-depth look at Sake, best ways to drink the beverage, differences between Sake, Sake history, production and versatility as a neat beverage and cocktail component.
The second seminar will be an exciting food pairing, focusing on the cuisine of David Bouley's Brushstroke as prepared by Executive Chef Isao Yamada. Trade and press guests will also have the opportunity to try specialty cocktails by Shingo Gokan, award-winning mixologist from New York's Angel's Share and SakaMai during the walk around tasting.
Consumers will also have the opportunity to learn about Sake at a special, ticketed evening event. Producers will be available to taste guests on their products and answer questions about the different variety of Sake available. Shingo Gokan will continue to make cocktails during the consumer event, with light fare provided by Brushstroke.
"Sake is an important part of cuisine and culture around the world. With more Americans become interested in Japanese cuisine and Sake, we wanted to be able to provide an educational day of tasting and awareness with select producers from Japan," said Ms. Mio Kawada, Executive Director of JETRO New York. "We are very excited to have Timothy Sullivan, the team at David Bouley's Brushstroke and Shingo Gokan on board to help make the event a success."
The 16 producers that will be featured at the Astor Center tastings are as follows:

Fukugao Brewery Co., Ltd.
Gassan Shuzo
Hakkaisan Brewery Co., Ltd.
Ichishima Sake Brewery Inc.
Ippongi Kubohonten Co., Ltd.
Kitaya Co., Ltd.
Kodama Brewing Co., Ltd.
Masuda Tokubee Shoten Co., Ltd.
Nanbu Bijin Sake Brewing Co., Ltd.
Sena New York, Inc. (Niigata Sake Selections)
Suehiro Sake Brewery Co., Ltd.
Takeda Shuzo Co., Ltd.
Tatenokawa, Inc.
Urakasumi Sake Brewery Saura Co., Ltd.
Yamamoto Honke Co., Ltd.
Yamagata Honten Co., Ltd.
About the Japan External Trade Organization
The Japan External Trade Organization (JETRO) is a government-related organization that works to promote mutual trade and investment between Japan and the rest of the world. JETRO has seventy two offices in fifty-five countries, as well as six branches in the United States, located in Atlanta, Chicago, Houston, Los Angeles, New York and San Francisco. Established in 1958 to promote Japanese exports, today JETRO's mandate includes encouraging overseas businesses to bring their operations to Japan, thereby stimulating healthy competition, providing new employment opportunities, and helping to improve Japan's overall economy. For companies in the US looking to expand or differentiate their product offerings, JETRO showcases premium goods that are uniquely Japanese. For additional information please visit http://www.jetro.org.
About the Japan Sake and Shochu Makers Association
The Japan Sake and Shochu Makers Association (JSS) is a nationwide association that works to educate and spread knowledge about Sake, as well as ways to enjoy Sake and Shochu. For more information, please visit http://www.japansake.or.jp/sake/english/.