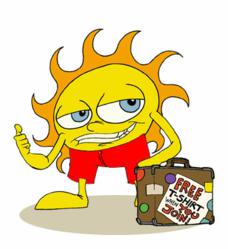 How Vacation homes are different then buying single family homes.Rent My Vacation shows how to buy and rent vacation homes at a profit.
Hollywood, CA (PRWEB) June 20, 2012
How Vacation homes are different then buying single family homes.Rent My Vacation Home dot com shows how to buy and rent vacation homes at a profit.
Although the process is similar, buying a vacation home is often a very different experience than purchasing a primary residence. The economy has also changed perceptions, causing buyers to pause when considering the purchase of a second home, adding a healthy dose of responsibility while simultaneously rewarding real value.
Vacation or investment? Studies show that buyers have very different attitudes and expectations about second homes that are primarily vacation getaways and those bought mainly for investment purposes.
Vacation homes: To rent, or not to rent? Be sure to research how the property's use will affect financing options and taxes. Renting a vacation home can provide an additional revenue stream, but if it's in use for more than a few weeks a year, it might be classified as an investment property (and not eligible for full mortgage interest tax deductions). There are potential benefits for rented vacation homes such as deductions for property management and rental expenses. Consult an accountant to determine which factors will impact your financial outlays most and how can manage these responsibly.
Conduct a realistic self-inventory. Limit buyer's remorse by taking inventory of vacation habits, risk tolerance and likely expenses such as maintenance and garbage collection. Move past the dreamy "what-if" stage and realistically prepare for the costs involved.
Think lifestyle for vacation homes. Lifestyle factors are the primary motivation for vacation-home buyers, according to a recent National Association of Realtors survey. When looking at vacation properties, focus on quality-of-life amenities envision what a second home could mean for a family. With 34 percent of vacation-home buyers eventually using the property as a primary residence, make sure it's somewhere nice.
Seek seasonal information. Because second homes tend to be located near getaway destinations like the mountains or the beach, their surroundings can change significantly throughout the year. Find out if that inviting log cabin is snowed in after Thanksgiving or if that secluded beach bungalow is surrounded by spring break revelers every April.
Beware of credit conditions. With banks requiring additional documentation for second homes, take the time to review the loan product requirements. Talk with a real estate professional or financial expert about credit standing and down payment options.
Think bargain getaways and vacation homes. The median vacation and investment home prices were down significantly in 2010 from 2009, as was the median income of investors, opening the second home market to more buyers. All of this translates to more people in the market for low-priced, high-value second homes, so keep an eye out for deals. Some buyers also may consider eventually turning their vacation home into the place they live after they retire. The financing options are plentiful now for that type of buyer -- reverse mortgages, home equity and the expansive retirement communities.
What's the radius? As a buyer, think realistically about how far is the second home. The average buyer purchases a vacation home within 375 miles of his or her primary residence, and 31 percent purchase a home within 100 miles, according to the National Association of Realtors. Get out a map and draw 100 mile and 400 mile circles to help pinpoint the areas.
For more information go to http://www.rentmyvacationhome.com/