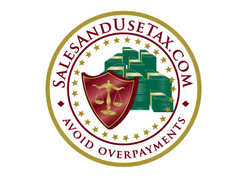 Governor Schwarzenegger went against the grain by proposing this sales tax rate increase
Atlanta, GA (PRWEB) September 1, 2008
In November, voters in California, Colorado and Minnesota will go to the polls to vote on proposed sales and use tax rate increases. If passed, these states will be following the lead of states such as Indiana, Iowa, Maryland and North Carolina who have recently imposed sales tax rate increases on their citizens. "Sales tax is a regressive tax, meaning that it imposes a greater burden on low-income families," said Aaron C. Giles, "During economic downturns, like the one we are currently facing this problem is exacerbated."
California Governor Arnold Schwarzenegger drew the disdain of members of the state Republican Party this month when he proposed a temporary 1-cent sales tax increase to offset a projected $15.2 billion budget shortfall. If passed, the California state sales and use tax rate would increase from 6.25% to 7.25% for a two or three year period of time, then return to the lower 6.25% rate. "Governor Schwarzenegger went against the grain by proposing this sales tax rate increase," said Giles.
Colorado residents will be voting on increasing the sales and use tax rate 0.2%. The current Colorado sales and use tax rate is 2.9%. Amendment 51, which is the proposed sales tax initiative, will bring in an additional $186 million in revenue annually that will be earmarked for the developmentally disabled. Giles said, "No one doubts the merits of helping these citizens, the question is how willing people will be to open their wallets to in order to pay for it."
Appearing on November 4th ballot in Minnesota is a proposed sales and use tax increase of 3/8ths of 1% that would result in additional revenue of $300 million per year if passed. The Minnesota State Legislature's legislative referral to raise sales taxes is being supported by the Vote Yes Minnesota group. The current Minnesota sales and use tax rate is 6.5%.
Increasing sales tax rates appears to be a growing trend among states. Within the past nine months Indiana, Iowa, Maryland and North Carolina have each increased their state sales tax rate. According to the Giles, a sales and use tax consultant, "It is too early to see the effect on consumer spending in the states that recently raised their sales and use tax rates, however consumers in each of the four states expressed displeasure with the change initially."
Due to the revenue shortage predicted by Governor Martin O'Malley, Maryland was the first state to hike sales and use tax rates this year with an increase from 5% to 6%. The 20% increase is estimated to bring in additional revenue of approximately $700 million annually. In addition to increasing rates 20%, the list of services subject to sales and use tax was expanded to include computer services. "Maryland has predicted significant budget shortfalls and Governor O'Malley felt this was one of the best ways he could address them," Giles said.
On April 1, 2008, Indiana and North Carolina both increased their statewide sales tax rates. House Enrolled Act 1001 increased the state rate for Indiana sales and use tax from 6% to 7% representing a 17% increase. The North Carolina sales and use tax rate increase was smaller in comparison to Indiana's with rates moving up from 6.75% to 7%; a change of only 3.7%.
The state of Iowa sales and use tax rate increased from 5% to 6% on July 1, 2008. While this increase was statewide, it replaced the School Local Option Sales Tax (SILO) making the increase less painful for Iowa consumers. The Local Option Sales Taxes (LOST) of up to an additional 1% will remain in effect however.
While statistics show that 40% of sales and use taxes are paid by businesses, "many companies view it as a cost of doing business," said Giles. "Consumers on the other hand feel differently. With the states of California, Colorado and Minnesota putting the decision in the consumers' hands, it will be clear what they really value most -- their own wallets or the funding the politicians feel the states need." Whether or not the proposed sales tax increases are passed into law will be revealing.
# # #