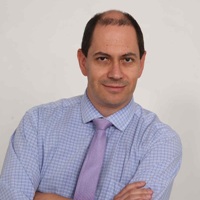 Small Improvements Make a Big Difference
Campbell (PRWEB) January 02, 2013
Sales Economics, Inc., a leader in sales operations for high-tech and telco manufacturing, software, and high-tech services, announced today the availability of a new sales process improvement calculator that helps unlock "hidden" sources of incremental revenue.
"We are excited to share this new sales process improvement calculator as a quick way to facilitate the identification of hidden sources of incremental revenue sparked by the sales operations function; they can make the difference between just missing your goal and exceeding your numbers" said Alejandro Erasso, President of Sales Economics, Inc.
The sales operations team supports the sales team in achieving their goals, working cross functionally to align organizational inefficiencies and provide visibility for CXO's on performance and projections. To achieve business goals the difference may be between taking a strategic and a reactionary stance to managing productivity. A key ingredient is whether you have mapped out or quantified where your investment dollars should go and what your expected return on those dollars should be.
According to Erasso "to avoid getting caught up in a reactionary mode, it may make sense to try to not only be the support arm of the Sales Team, but also be a catalyst for driving incremental revenue through your own set of quantifiable objectives."
The new process improvement calculator that Sales Economics has developed will help you identify:

Process improvements that will maximize productivity
Opportunities for process improvement with the biggest pay backs
The ability to quantify hard dollar productivity savings
Best combination of process improvements to increase customer facing hours
Small Improvements Make a Big Difference
Although each opportunity may appear small in relation to the overall sales number, when you add them all up your total productivity gain can be the difference between 95% of goal and 105% of goal, explained Erasso.
Once you set your own goals you should explore the small and large process improvement opportunities that can increase beneficial sales outcomes. Measure them before and after those improvements are executed and continually monitor progress through the sales cycle. This calculator will help you discover the hidden source of incremental revenue that makes the difference between just missing goals and exceeding your numbers.
To discover hidden sources of incremental revenue for your business get your own sales process improvement calculator. For more insights on how to improve sales force management and sales force performance you can contact us at 408-879-2624 or contact Sales Economics.
###
About Sales Economics, Inc.
Sales Economics is a leading sales operations consulting firm that solves sales operations problems with holistic solutions that make operations run more productively and more profitably. The only end-to-end sales operations consulting firm, Sales Economics bridges the gap between strategy, operations design, and execution, maximizing cost efficiency, productivity, and profits to help clients win more and more profitable sales. Its business philosophy is summed up in its commitment to clients: "we don't reorganize sales operations…we make them more profitable". For more information about how Sales Economics can assist you, call 408-879-2624 or write to info(at)sales-economics(dot)com