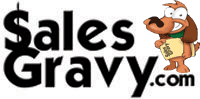 In 2012 shortages in sales talent may become the most daunting challenge for companies looking to accelerate growth.
Augusta, GA (PRWEB) April 24, 2012
According to SalesGravy.com, the leading sales jobs and employment website, most businesses will face stiff challenges attracting and hiring salespeople in 2012. In its 2012 Sales Hiring Trends Report, Sales Gravy makes the case, despite high overall unemployment numbers, that there is a shortage of available sales talent looming on the horizon.
"The data we use for the annual Sales Hiring Trends Report is gathered from surveys sent to more than 21,000 sales leaders, business owners, senior executives and human resource professionals across a wide range of industries and organizations" explains Sales Gravy CEO, Jeb Blount. "We then analyze that information and develop a quantitative snap-shot of expected short-term trends in sales jobs, recruiting and hiring."
With most business leaders indicating that they plan to increase sales headcount, there is a strong likelihood that the sales talent market will tighten.
"In 2012 we project that the pressure on sales leaders and HR managers to recruit, hire and retain high-performing sales professionals will become much more intense than over the past five years," says Blount. "Based on our quantitative findings, and conversations with our own clients, we believe that many businesses are unprepared to compete in an all-out war for sales talent that will occur when demand for salespeople outstrips the available pool of qualified candidates."
One clear finding pointed out in the 2012 report is sales hiring and retention could become a major headache for businesses that employ salespeople. While good news for sales job candidates, who may find themselves in a better position to negotiate for higher base salaries and perks, sales recruiting may pose one of the most daunting challenges for companies looking to accelerate growth as the economy improves.
The entire 17-page 2012 Sales Hiring Trends Report is available for free at http://www.SalesHiringTrends.com and Blount says he hopes this data will help companies of all sizes make informed and proactive decisions on strategies and resources for sourcing, hiring, onboarding, and retaining high-quality sales professionals.