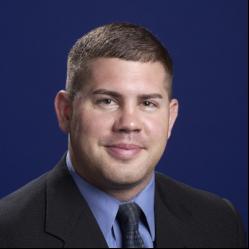 Canton, MA (PRWEB) July 23, 2007
Peter Marinilli, CEO of Target Consulting Group, LLC, discusses the delicate nature of downsizing in Downsizing Dilemmas, (free subscription required) an article featured in the June 2007 issue of Selling Power Magazine. In it, Marinilli advisers managers on how to approach the issue truthfully and tactfully with both current employees and potential new hires.
Marinilli highlights the key points of the article in his blog, offering advice gathered directly from his experience hiring sales representatives. Massachusetts-based professional sales recruitment firm Target Consulting has over 13 years of experience as a permanent job placement agency. New Hampshire, Rhode Island, Connecticut and Massachusetts companies have all found successful interview candidates and new hires through Target's in-depth screening and recruiting process.
Marinilli stresses the importance of being upfront and honest about why you are downsizing with all parties involved. Current employees need to know in what direction the company is moving, and what that means for them, whether you are shifting the focus of your company or venturing in a new direction. Interview candidates want to be reassured that they are entering into a stable and successful work environment.
In either case, a selective hiring policy will save you valuable time and money. When hiring sales representatives while downsizing, Marinilli advocates a thorough pre-screening process that ensures you spend time interviewing only the most qualified applicants.
Target selective recruiting process has helped them become a top permanent job placement agency for the New England area and nationwide. Target uses in-depth face-to-face interviews, detailed personality profiles and thorough candidate debriefings to select the best matches for your company, supported by a money-back guarantee.
Marinilli offers an overview of the article on the Target Consulting blog, along with other news and advice on hiring sales representatives.
###