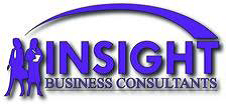 Once the fears of selling are reduced new doors can open for small businesses as more sales opportunities are initiated.
Littleton, Colo (PRWEB) October 17, 2012
Small business owners are often saddled with wearing multiple hats in running a successful business. At a minimum, a business or sole proprietor entity is directly responsible for their own sales and marketing, tax records and preparation, and in delivering products and services competitively in an ever increasingly competitive environment. There are cases where small business owners can't afford the expense of hiring their own professional sales staff, which ultimately leads to the necessity of brushing up with their own sales skills through resources such as sales training programs and video training presentations. Addressing the fears of selling is covered in Liz's new video covering the Fear of Selling topic.
Without a continual supply of fresh sales prospects and sales closings a business will perish. The ultimate responsibility for sales rests with the business owner. Developing successful sales skills is critical to keeping the doors open for small businesses. The business owner is responsible for all aspects of business performance including the primary responsibility for ensuring the production of sales revenue. Some business owners hire sales staff to cover the sales function, while others take on the duties themselves to save expenses for sales salaries.
As a developer of sales training programs, especially those designed for Women in Business, Liz has helped companies communicate better with customers by teaching them to successfully overcome sales rejection.
Men and women business owners are taught practical skills on approaching sales from a teaching point of view which disarms the prospect, rather than from a hard sell standpoint. Sometimes company top management and ownership needs to simply set aside other aspects of running a business and get some coaching on one of the most important aspects of operating a business, which is marketing and bringing in new sales.
With some useful sales tips, selling strategies, and sales coach training, the sales process can be conducted more freely and openly. Both sides of the desk can appreciate the other's point of view when defenses are lifted, oftentimes from simply rewording the phrases of the conversation. Women especially can excel at building successful client relationships the nurturing skills that come naturally seem to overcome the fear of selling anxieties if kept in perspective. With practice comes an improvement in confidence which leads to further success in improving sales results for their business.
Sales Coach for Women owner Liz Wendling provides motivational sales training courses and customized business and personal sales coach training programs designed to help salespeople, both men and women, improve their sales closing rates and remove barriers to progress. Programs offered include comprehensive assessment, targeted training activities, and real-world applications via coaching online and coaching via telephone or in person at your place of business.
Contact
Liz Wendling
http://www.salescoachforwomen.com
303-988-9157