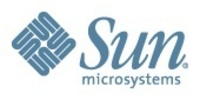 Rapidly developing and emerging economies have been some of the most assertive in embracing Sun's approach to sustainable network computing, via open source software and open document formats, along with power sensitive datacenter infrastructure
SANTA CLARA, Calif. (PRWEB) June 2, 2008
"Rapidly developing and emerging economies have been some of the most assertive in embracing Sun's approach to sustainable network computing, via open source software and open document formats, along with power sensitive datacenter infrastructure," said Schwartz. "Establishing an Emerging Markets geography as a peer to North America, Europe and Asia, will focus our resources, attention and leadership to accelerate that growth, while opening yet more indigenous opportunity for the governments, businesses, and the developers looking to the network for opportunity. With today's leadership announcements of both Peter and Denis complemented by an updated organizational structure, we are positioned to capture the tremendous opportunity found in these key emerging markets and communities around the world."
Effective immediately, Ryan will assume leadership of Sun's sales and services organization worldwide from Don Grantham, who will be leaving the company. Ryan previously served as senior vice president of Sun's Americas Sales Region, where he was responsible for Sun's revenues, margin and business objectives across Canada, Latin America and the United States. Prior to this role, Ryan was senior vice president of Sun's Global Sales and Services organization in Europe, Middle East and Africa (EMEA).
In conjunction with the formation of the Emerging Markets region, Sun also announced a series of organizational leadership changes to accommodate the new sales geographic coverage model. Effective July 1, 2008 - the beginning of the Company's fiscal year 2009 – Lionel Lim will be promoted to senior vice president, taking over leadership of the Asia Pacific sales region from Heraud; Cheryl Cook will be promoted to senior vice president of the North America sales region, taking over from Ryan; the European region will remain under Alain Andreoli, senior vice president of Europe, Middle East & Africa (EMEA).
Today's announcement follows the recent promotion of Lin Lee to vice president of Global Communities, based in China and also reporting directly to Schwartz. Lee's new role expands on Sun's emerging markets focus, with particular emphasis on managing relationships with governments, universities and NGO's across the world, specifically among the emerging economies. Her globally dispersed team promotes Sun's long-term view on sustainable network infrastructures - ranging from open file formats and open source software to power-efficient network computing infrastructure.
Lastly, following Sun's integration of its Storage development and marketing organizations into the Systems business unit, Sun's Global Sales and Services organization will follow suit, combining its Systems and Storage product sales forces into one unified team to better align resources and address the growing market opportunity. This integration will also take effect on July 1, 2008, consolidating the Global Sales and Services organization into three key practice areas including Systems, Software and Services.
Executive bios can be found at http://www.sun.com/aboutsun/media/ceo/index.jsp.
About Sun Microsystems, Inc.
Sun Microsystems develops the technologies that power the global marketplace. Guided by a singular vision -- "The Network is the ComputerTM" -- Sun drives network participation through shared innovation, community development and open source leadership. Sun can be found in more than 100 countries and on the Web at http://sun.com
Sun, Sun Microsystems, the Sun logo, and The Network is the Computer are trademarks or registered trademarks of Sun Microsystems, Inc. or its subsidiaries in the United States and other countries.