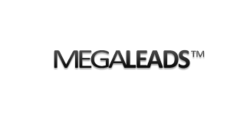 Megaleads was specifically built with new users in mind, and live agents make that transition into the Internet marketplace that much easier and enjoyable for our customers.
Little Falls, NJ (PRWEB) March 06, 2013
As Megaleads (https://megaleads.com) continues its latest developments on the web, much work continues to be done on the home front as well. The Beta program was a big success for Megaleads and their team and as they move forward, enterprise sales has become one of the main focal points of the new sales leads system. They have recently signed on Jay Shino, who has been leading up enterprise sales. Shino's efforts have not gone unnoticed throughout the Internet marketplace.
Since the addition of Shino insurance companies, registered professionals, and other businesses in the sales arenas have all taken notice to the user-friendly business sales leads system through the Beta Program and have since signed on to continue their use of Megaleads and their services. Their marketing manager, Route 72 Systems, is pleased to see the favorable reception of the business leads system. Founder and CEO of Route 72, Jim Alamia, states: "Many franchises across the U.S. are realizing that by utilizing this new sales tool, it empowers their sales representatives to hit their target at the lowest possible price point around."
As well as beefing up their enterprise sales, Megaleads has also moved forward with their new Facebook page that comes complete with daily updates directly from the staff. New users can also send queries by email or contact the business through phone at 877-579-2489 where users can speak directly with a live agent without any automated prompt systems. Route 72 Systems agrees that live agents beat out automated systems any day. Jim Alamia states: "It is crucial that the staff engages directly with their customer base. Megaleads was specifically built with new users in mind, and live agents make that transition into the Internet marketplace that much easier and enjoyable for our customers."