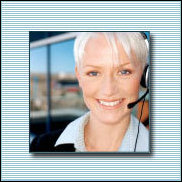 Lead Generation for the Next Generation
Methuen, MA (PRWEB) April 19, 2007
LEADGENER8, specializing in business to business sales lead generation, is proud to announce its new service offering of the "Pipeline Builder" pay-per-lead package. The new low risk option provides companies with more choices and a lower price point to try out their lead generation services. LEADGENER8 Inc. located at 13 Branch Street, Suite 206, Methuen, MA 01844
Chuck Salvo, the President of LEADGENER8 said, "We have traditionally only offered an hourly service offering (Pipeline Builder Deluxe). We decided to try to give our customers and prospective customers more options by adding the Pipeline Builder service level offering to our lead generation services. The main purpose of the new service offering is for companies who think they may not be able to afford lead generation, or who may have never used this type of service before, and want a low risk option to try our lead generation services. This gives the customer a level of comfort while we prove ourselves to them. Our results will speak for themselves."
The Pipeline Builder is a simple lead only option. Customers can purchase a minimum amount of 5 Leads at a cost of $600 per lead. Additional leads can be purchased in increments of 5 leads (10, 15, 20, etc). There are absolutely no "set up" or "telemarketing" fees like most of their competitors charge. LEADGENER8 will guarantee to obtain the amount of leads you purchase. They will also provide you with a timeframe of when you can expect your entire lead quota to be fulfilled; however the calling is complete once that lead quota has been attained.
Salvo said, "Some of our customers value the extra marketing information we provide them through our premium sales lead generation service, Pipeline Builder Deluxe, such as the reports on future opportunities, call stats, and market intelligence on why people may not be interested in their services. Those are the people who are also going to want to retain our services for a specific hourly and monthly timeframe. Some only want leads and want to know exactly how many they are getting for their money. Now we can service both segments of our customer base."
LEADGENER8, Inc - "Lead Generation for the Next Generation" is at the forefront of the business development industry from their cutting edge Service Offerings to the way they utilize new technology. LEADGENER8's focus is on quality results and revolutionizing the way business is conducted to make certain all their customers' experiences are successful ones. If you would like more information on LEADGENER8's services please call 978-984-9918.
###