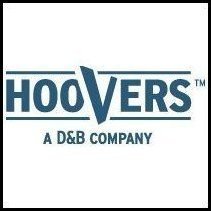 Despite the fact that field marketing is a well-funded marketing function, it's often not integrated well with sales
Austin, TX (PRWEB) May 19, 2008
Hoover's, Inc. today announced the next segment of its ongoing free Webinar series, Fusing Field Marketing with Sales, presented in conjunction with SiriusDecisions. Tony Jaros, Vice President of Research for SiriusDecisions, will be the featured presenter for this Webinar, which will examine various elements of best-in-class integration between field marketing and sales.
To register for the free, one-hour Webinar, click here.
During the Webinar, participants will benefit from Jaros' expertise and insight on best practices to help executives, senior management and seasoned sales professionals align field marketing more closely with sales functions. The session will reveal:

Best practices of field marketing
How field marketing fits into the overall demand creation ecosystem
Core metrics that field marketing and sales representatives should employ
How a demand funnel helps drive field marketing planning and priorities
Furthermore, the Webinar will provide an interactive platform for attendees to ask sales and marketing questions of leading industry experts.
"Despite the fact that field marketing is a well-funded marketing function, it's often not integrated well with sales," said Tim Walker, Hoover's industry expert and Webinar moderator. "This Webinar will provide attendees with the professional insight they need to effectively integrate their field marketing and sales efforts."
Webinar Details:
Title: Fusing Field Marketing with Sales
Date: Thursday, May 19, 2008
Time: 2:00-3:00 p.m. EST
About Hoover's, Inc.
Hoover's, a D&B company, provides its customers the fastest path to business with insightful information about companies, industries and key decision makers, along with the powerful tools to find and connect to the right people to get business done. Hoover's provides this information for sales, marketing, business development, and other professionals who need intelligence on U.S. and global companies, industries, and the people who lead them. Hoover's unique combination of editorial expertise and one-of-a-kind data collection with user-generated and company-supplied content gives customers a 360-degree view and competitive edge. This information, along with powerful tools to search, sort, download and integrate the content, is available through Hoover's (http://www.hoovers.com), the company's premier online service. Hoover's is headquartered in Austin, Texas.
About SiriusDecisions
SiriusDecisions provides senior-level executives with the sales and marketing operational intelligence required to improve top line performance through its Executive Advisory Services, Benchmark Assessment Services, Management Consulting Services and Events. The unique combination of thought leadership, benchmark data, analytic tools, best practice research and access to a peer and analyst network allow SiriusDecisions clients to quickly receive the critical insight they need to make decisions effectively. For more information, visit http://www.siriusdecisions1.com or call (203) 665-4000.
RSS feed (http://www.rsspad.com/rss2/9908.xml)
###