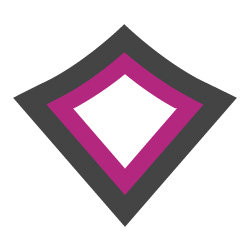 (PRWEB) December 24, 2012
A year has passed since BrightCarbon opened its doors and declared war on mediocre presentations. From their first day trading, BrightCarbon has set out to improve presentations across the globe. They have helped numerous companies and individuals deliver more compelling, clear and persuasive presentation - and show no signs of stopping.
To continue their push for presentation perfection, BrightCarbon run complimentary online training each month, in the form of presentation master classes. These classes help attendees in a variety of disciplines. From presentation structure, to PowerPoint skills, onto presentation delivery. There's a class aimed at helping anyone and everyone who comes into contact with a presentation – with the audience of the presentation the ultimate beneficiary.
BrightCarbon's offering (presentation development, training and deployment) allows companies to select the most appropriate elements for their needs. The services available are targeted at producing the right results for the client's situation - whether the presentation is used externally for client facing pitch presentations, or internally for training & development.
BrightCarbon Operations Manager Karl Parry commented: "It's been an amazing year to date. We've worked with fantastic people and received lots of great feedback. Our Visual Conversations® service in particular has been well received, with our thoughts aligning with a clients and experts alike. We are all looking forward to the New Year and new challenges ahead!"
About BrightCarbon
BrightCarbon helps sales and marketing teams hit their numbers, by creating visual sales presentations and B2B sales tools. BrightCarbon also supports learning and development teams with effective training material and dynamic content.
BrightCarbon helps companies to tell their stories elegantly and visually. With BrightCarbon:

Sales representatives stop wasting time creating their own collateral, and become more productive
Training is more effective, and easier to deliver
Presentations become visual and more effective
BrightCarbon also offers a complete presentation outsourcing helpdesk service for companies without a dedicated presentation department.
BrightCarbon has offices in the UK, Germany, and Singapore.