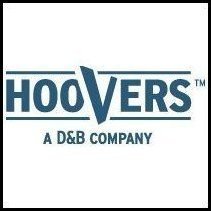 Austin, TX (PRWEB) February 19, 2008
Hoover's, Inc. today announced the first of an ongoing series of free Webinars. The first event - Being a Customer-Focused Sales Professional - will be presented in conjunction with sales performance experts Miller Heiman, and will reveal key sales techniques and insight into the best ways to work collaboratively with customers in the buying and selling process.
To register for the free, one-hour Webinar, click here.
From prospecting through strategic account management, Webinar participants will learn about key sales activities, including how making small changes can produce tremendous results. The session will reveal:

Best practices of top-performing sales organizations
Top selling activities to help salespeople increase customer involvement
How to incorporate customer-focused behavior in every customer interaction
How salespeople can differentiate themselves in the way they engage customers
Additionally, the Webinar will provide an interactive platform for attendees to ask questions of leading industry experts.
Webinar Details:
Title: Being a Customer-Focused Sales Professional
Date: Thursday, February 21, 2008
Time: 2:00 - 3:00 p.m. EST
Webinar attendees will also receive complimentary white papers from Miller Heiman - Life Beyond the Product Pitch: Why Customers Really Buy; and Web signature expert EchoSign - Empowering Business Performance with Contract Signature Automation.
About Hoover's, Inc.
Hoover's, a D&B company, provides its customers the fastest path to business with insightful information about companies, industries and key decision makers, along with the powerful tools to find and connect to the right people to get business done.
Hoover's provides this information for sales, marketing, business development, and other professionals who need intelligence on U.S. and global companies, industries, and the people who lead them. Hoover's unique combination of editorial expertise and one-of-a-kind data collection with user-generated and company-supplied content gives customers a 360-degree view and competitive edge. This information, along with powerful tools to search, sort, download and integrate the content, is available through Hoover's (http://www.hoovers.com), the company's premier online service. Hoover's is headquartered in Austin, Texas.
About Miller Heiman - The Sales Performance Company
For 30 years, Miller Heiman has brought precision to the art of selling through simple, yet powerful processes and tools to help drive performance, especially in complex selling environments. Miller Heiman publishes the award-winning Sales Performance Journal and conducts the world's largest annual research project on sales effectiveness, the Miller Heiman Sales Best Practices Study. This study, with over 17,000 participants to date, reveals best practices, trends, issues, and opportunities in today's selling environment. As the thought leader in sales performance, Miller Heiman provides organizational sales process implementations that result in revenue predictability, clearer sales management communication, and best practice selling activities that can be replicated. Headquartered in Reno, Nev., Miller Heiman has offices around the world and partners in more than 20 countries. For more information, please visit http://www.millerheiman.com or call 877-552-1747.
RSS feed (http://www.rsspad.com/rss2/9908.xml)
###