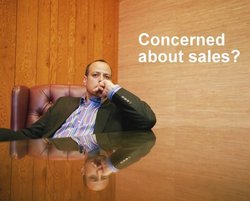 IT-Harvest is known as the leading independent network-security focused analyst firm
Detroit, Michigan (PRWEB) October 30, 2008
Gen18 announces that IT-Harvest, the independent, network-security focused analyst firm has renewed its agreement with Gen18 to drive new sales and improve profit.
"IT-Harvest is known as the leading independent network-security focused analyst firm," said Jay Aho, Chief Executive of Gen18, "due in large part to the reputation of their Chief Analyst, Richard Stiennon." "Stiennon, who is the author of the famous ThreatChaos blog, was named one of the most influential people in networking by Network World Magazine®" continued Aho, "and we are very proud to be a critical part of their growth and service to the network security vendor community."
IT-Harvest provides independent advice and insight to the vendors of security software, hardware, and services which are used to protect the computer networks of businesses, governments, and schools. Security vendors produce products such as firewalls, anti-virus software, and data leak prevention solutions. The insight IT-Harvest delivers is used by these vendors to improve their product strategy and marketing plans as well as to guide their decisions on mergers and acquisitions.
Gen18 developed a comprehensive sales plan and supplemented the sales staff of IT-Harvest to allow the company to stay focused on its core competency of independent advice. "Gen18 made it happen." said Karen Ethier, General Manager of IT-Harvest. "They took a small company with great ideas and turned it into reality by bringing in customers."
For more information about Gen18's sales, marketing and PR services, please visit http://www.gen18.com/success1.
About Gen18:
Gen18 provides sales, marketing and PR consulting for small and medium sized businesses. Gen18's services include consulting on how to develop an effective marketing plan, how to evaluate your sales force, and how to develop new sales channels. Gen18 services are designed to improve profit and create fresh streams of new business.
Contact:
Press Relations
Gen18
(313) 923-1070
http://www.gen18.com
###