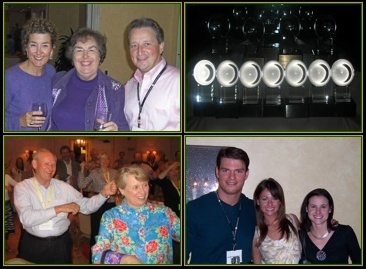 Now more than ever everything counts, and coming to events like this is more important than ever before
Laguna Beach, CA (PRWEB) November 27, 2006
Craig Lawn & Associates is pleased to announce its marketing and sales training conference, "Now More Than Ever!", to be held Jan. 22 – 24, 2007 in Laguna Beach, Calif. The conference is specific to sales and marketing in resort and golf communities. More information about the training conference can be found at http://www.craiglawn.com/openseminars.htm.
"This conference will change the way you sell and market your community," says Craig Lawn, President of Craig Lawn & Associates. "Nowhere before has a collection of such specific topics and people been planned that will accelerate the professionalism, skill and connections needed to produce more sales."
Lawn says that because of the uncertainty in the real estate market, now is the time to sharpen one's skills and learn new ones. "Now more than ever everything counts, and coming to events like this is more important than ever before," he says.
The training conference will include a Welcome Award Dinner, breakfast and dinner (two days), special hotel rates, the "High Roller Awards," Breakout sessions, guest speaker presentations, panel discussions, workbooks, workshops, networking kit and more. Participants will have the opportunity to hear from the most successful salespeople, marketers, managers and developers.
"Breakout sessions" are small groups that are lead by industry leaders, where participants can learn new ideas, share techniques and learn the current trends in the marketplace. Breakout sessions will cover a variety of topics, such as: "Whose Selling, Whose Not, and Why," "Membership Plans that Help sell Real Estate," "Storytelling...to Sell More," "How to Increase Traffic" and "Cherry Picking Days are Over... Now What?"
The featured guest speakers include:
Craig Lawn – President, Craig Lawn & Associates
Mike Parker – President, ESP Marketing, Inc.
Dr. James Taylor – Vice Chariman, Harrison Group
Ron White – World Record Holder for Best Memory
Jan Cullinane - Founder, Retirement A to Z
Jason Winn - Senior Bikram Yoga Instructor
Ira Koretsky - President, The Chief Storyteller
Other presenters and leaders will be announced at a later date.
Sales people, managers, developers and owners will be in attendance, representing more than 350 communities and half a trillion dollars in assets.
The enrollment cost for the marketing and sales training conference is $1,095. Group discounts are available for groups of four or more. To sign up for "Now More Than Ever!", please visit http://www.craiglawn.com/registration.htm.
About Craig Lawn & Associates
Craig Lawn & Associates has created successful sales training and marketing solutions for sales staff and management of golf course, resort and new home communities throughout the United States for more than 18 years. Craig Lawn & Associates has reinvented the educational experience for sales and marketing professionals. For more information, please visit http://www.craiglawn.com.
# # #