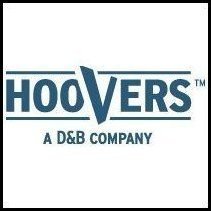 Business Essentials: Building Strong Foundations For 2009
Austin, TX (PRWEB) July 14, 2009
Hoover's, Inc. today announced the next three-part segment of its ongoing free Webinar series, "Business Essentials: Building Strong Foundations For 2009," presented in conjunction with Bulldog Solutions. The Webinar will include insight and best practices from some of the most respected business authorities and will focus on three critical divisions of your organization. Participants are invited to submit questions during the event for a live Q&A at the end of each presentation.
Event 1: Sales 2.0: How to Sell Smarter and Win More Business
Date: Tuesday, July 14, 2009
Time: 11:00 a.m. - 12:00 p.m. CST
In an economy where sales managers need to close deals faster while also reducing the cost of the sale, it's critical they understand and use Sales 2.0 tools effectively. This first event takes a look at the technologies and best practices to improve lead management, accelerate the sales process, decrease costs and enhance the customer experience.
Join Selling Power CEO Gerhard Gschwandtner, SBTV President Dan Demko and Hoover's Vice President of Sales, Karen Kennedy, to learn how to deploy the right strategy and Sales 2.0 tools to win more sales. You will learn:
· How to evaluate Sales 2.0 solutions for your business
· Best practices for implementing Sales 2.0 technologies
· Which solutions offer the fastest return on investment
· Keys to transitioning your sales process to be more Sales 2.0-enabled
Event 2: Let's Talk: Using Social Media to Grow Your Business
Date: Wednesday, July 15, 2009
Time: 11:00 a.m. - 12:00 p.m. CST
Social media presents new opportunities, targeted channels to customers and unique options to interact. It also presents a host of new challenges. Presented by Duct Tape Marketing founder John Jantsch, this second event will cover how to take advantage of this evolving trend and use social media marketing as a primary strategy - complete with practical, low-cost action steps to help you get started immediately.
Topics will include:
· How to develop social media content plan
· How to engage prospects and customers
· How to manage the new found workload
· Tools and tips for brining it all together
Event 3: Strategies for Recruiting in a Recession: 7 Ways Recruiters Can Help Meet Revenue Goals
Date: Thursday, July 16, 2009
Time: 11:00 a.m. - 12:00 p.m. CST
It is important, yet challenging, to hire leadership that can guide your company in the right direction. In today's economy most organizations face tighter budgets, larger pools of candidates and increased pressure to deliver.
Designed specifically for executive recruitment, this third event will be presented by TheLadders Vice President of Marketing and Alliances, Stephen Gamble, and will provide practical steps to meet these challenges and make the most out of your recruiting efforts. You will learn:
· Seven strategies for recruitment in a recession
· Survey results on the most important factors for strategic hiring
· Proprietary research analyzing online executive recruitment strategies
About Hoover's, Inc. - The Fastest Path To Business™:
Hoover's, a D&B company, provides its customers with insight and actionable information about companies, industries and key decision makers, along with the powerful tools to find and connect to the right people to get business done. Hoover's provides this information for sales, marketing, business development, and other professionals who need intelligence on U.S. and global companies, industries, and the people who lead them. Hoover's unique combination of editorial expertise and one-of-a-kind data collection with user-generated and company-supplied content gives customers a 360-degree view and competitive edge. This information, along with powerful tools to search, sort, download and integrate the content, is available through Hoover's (http://www.hoovers.com), the company's premier online service. Hoover's is headquartered in Austin, Texas.
About Bulldog Solutions:
Bulldog Solutions is an online marketing agency that changes the way BtoB companies define demand generation strategy, engage prospects and convert leads to customers. We power demand generation and demand management programs for many of the best business brands in the world. Industry leaders have recognized our unique process and technologies as best-in-breed at turning a higher proportion of prospects into sales and improving the return on marketing investment. We're headquartered in Austin, Texas.
RSS feed (http://www.rsspad.com/rss2/9908.xml)
###